After becoming one of the latest members of EASA – The Electro-Mechanical Authority, Glartek has partnered with this international association to host a webinar. Titled "Transforming Motor Maintenance: Empowering Real-Time Operations with AR", this online session aimed to introduce members to Glartek and explore its Augmented & Connected Worker solution.
With 65 participants from 30 different countries and 50 companies signing up for the event, the virtual seminar focused on showcasing how Augmented Reality can be used for motor maintenance procedures.
Challenges in the Rotating Motor Industry
During the presentation, some of the biggest challenges in the rotating motor industry were discussed. While automation is a crucial strategy to transform operations, human workers have often been left behind. In fact, automation can't replace human workers and companies must have a human-centric approach when it comes to transformation.
In addition, the main challenges faced during maintenance procedures were also detailed. Issues such as struggles related to external surroundings and conditions, safety concerns, and the complexity of procedures were listed.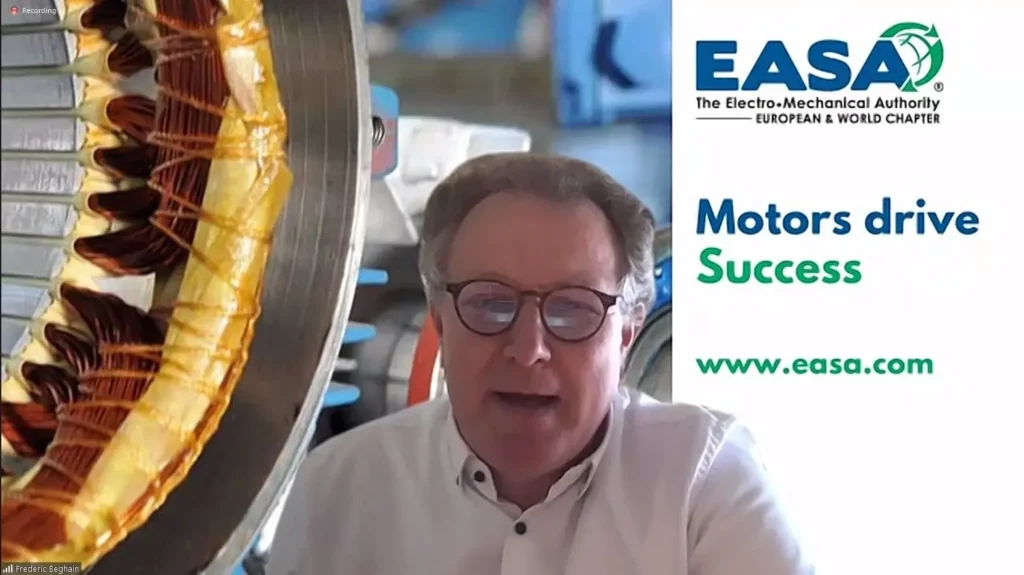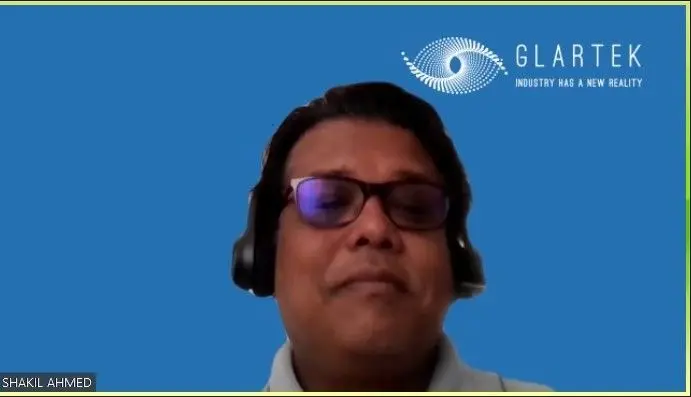 To tackle these issues, Glartek presents an innovative approach based on its no-code, customizable platform. The solution enables organizations to contextualize digital processes in the physical world and to manage, track, and leverage workers' knowledge. Overall, Glartek identifies the main considerations that help define how to adapt its technology to tackle specific challenges. In rotating motor maintenance these include:
Tracking types of failures and main characteristics
Identifying products
Centralizing required for work execution
Documenting reports and executions
The Connected Worker Transforming Motor Maintenance
This was also an opportunity to showcase how to leverage Augmented Reality for maintenance procedures. Using a smartphone, tablet, smart glasses, or headset, users can see points of interest on machines that indicate where to perform the procedure. In addition, a green circle indicates the next step and ensures the task is sequential. By clicking or selecting a specific point of interest workers will see instructions, which can include explanatory images to help them conduct the procedure.
Involving workers is key in the transformation journey. One of the things we work a lot on is called lowering the barrier to adoption and we do that by ensuring that a system is easy to use, is ergonomic, we have experts who understand the human psychology of using digital platforms…So it is not just about technology, but usability and accessibility.

Shakil Ahmed, Glartek
Overall attendees also got to learn about the main benefits of this innovative solution, which included:
Fewer Accidents
Double Training Capacity
Visibility during real-time operations
Halve the mean time of repairs
Augment frontline workers' skills
Organizations interested in new digital tasks can download our maintenance template from our website to start transforming their operations today.
Q&A – Debating Implementation
In the second half of the webinar, participants got to ask questions and voice their thoughts on the solution. Attendees discussed the struggles of implementing a new solution, integrations, scalability, costs, and the ability to use the solution in different locations and different environments.
Furthermore, participants also discussed horizontal and vertical scalability. This relates to the ability to use the solution's backend to manage unlimited tasks and teams related to motors. This is made possible by creating a catalog with different types of motors and digitizing and uploading the details of machines and the associated maintenance instructions. On the other hand, vertical scalability relates to the ability to add new instructions and continuously update existing ones.
Some other topics mentioned also included data ownership and sovereignty, machine authentication, and integrations.
Interested in learning more about Glartek?
Interested in learning more about the Augmented and Connected Worker Platform? Get in touch and book a free demonstration or explore our blog to understand how this solution is already changing the industry.