Glartek has recently announced it will be hosting the Connected Worker Innovation Forum. This exclusive event will gather industry leaders to discuss the latest news in the connected worker technology sector. On July 1st, innovation and industry experts will come together in NERLEI – Associação Empresarial da Região de Leiria. Here, they will share their insights on connected technology, tell their success stories, and experience first-hand the most exciting advancements in this technological field.
Overall, this event is part of a movement to develop connected worker technology and transform industrial operations.
What can you expect from the event?
The Connected Worker Innovation Forum will focus on networking, presentations, and an elaborate showcase of different technologies. This includes Augmented Reality, IoT, Artificial intelligence, and digital solution integrations.
Both presenters and attendees come from different backgrounds and specialize in different industries. As a result, this helps reflect the diversity and wide-ranging applicability of connected worker technologies. Big players in the consultancy world and leaders in know-how, such as GE Digital, Atos, or Fraunhofer are official partners.
Simultaneously, powerhouses in the manufacturing, utilities, maintenance, waste management, and chemical production industries will also take part to tell their stories on how innovation has changed their daily procedures.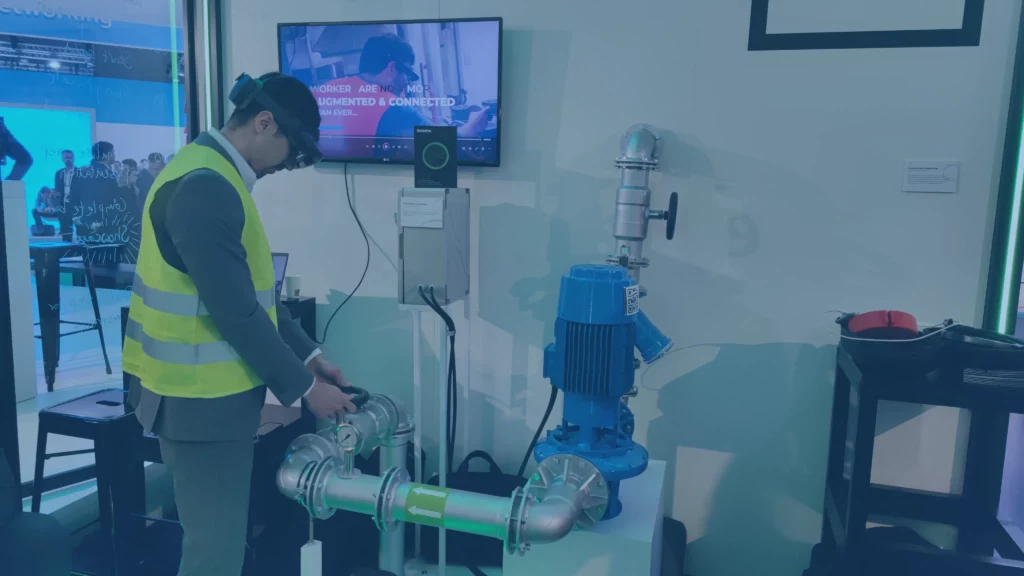 Key Participants and Talks
The event will be attended by countless industry leaders and experts and attendees will get to hear the testimonies of ValorSul, Glartek, REN, CME, Finerge, Simoldes, Daimler Truck AG, INESC-TEC, FRAUNHOFER, INEGI, Atos and Brisa. They will be speaking about connected worker technology, their experience in implementing it, future strategies, benefits, and specific use cases, but also networking and learning more about how different sides of the industry are changing.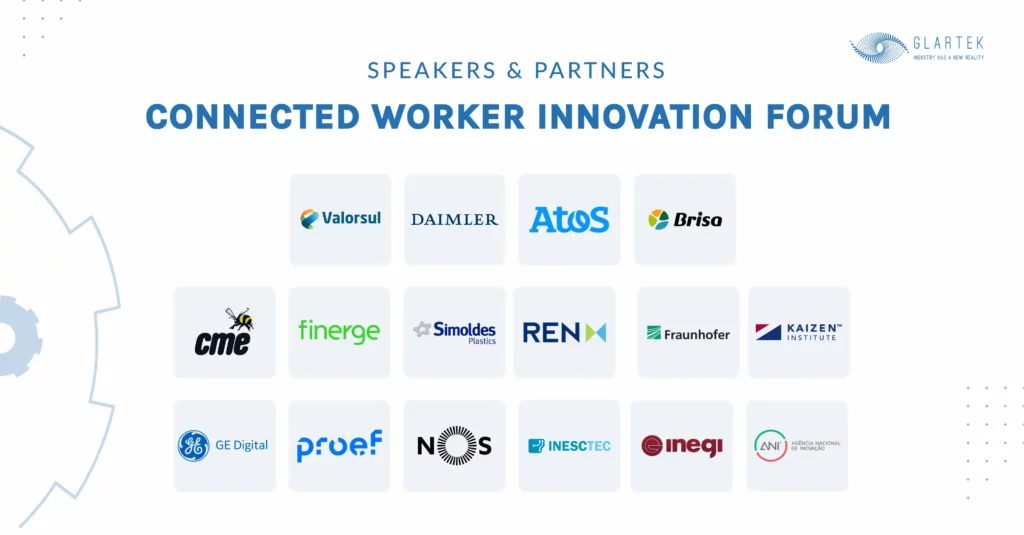 In addition, the event will also feature an interactive showroom, where attendees will get a chance to experience the future of the industry. Here, it will be possible to witness and interact with cutting-edge technologies, including AR, AI, IoT, and digital system integrations. Further, this will provide an opportunity to see the full potential of such innovations and understand how they work in real life.
Learn more
To learn more about the event and request your ticket, you can visit our event page. Moreover, you can explore our blog to discover the true power of connected worker technologies.