Innovation and differentiation are the way to add value to customers where they didn't even imagine it could be possible. Disruptive technologies push forward the "Industry 4.0" and increase the efficiency and safety of operations. The Connected Worker is dead. The Augmented & Connected worker is the new reality for a more efficient team and profitable company.
In short, the Connected Worker isn't the perfect solution anymore. The solution is incomplete and has been conceding its place to a new reality: Welcome the Augmented & Connected Worker (AWC).
---
---
Who is the Connected Worker?
---
The Connected Worker is monitored and supported by digital tools that connect him to the company resources to help perform field tasks. There is a large number of digital devices provided to a Connected Worker, in order to ensure its best performance:
---
---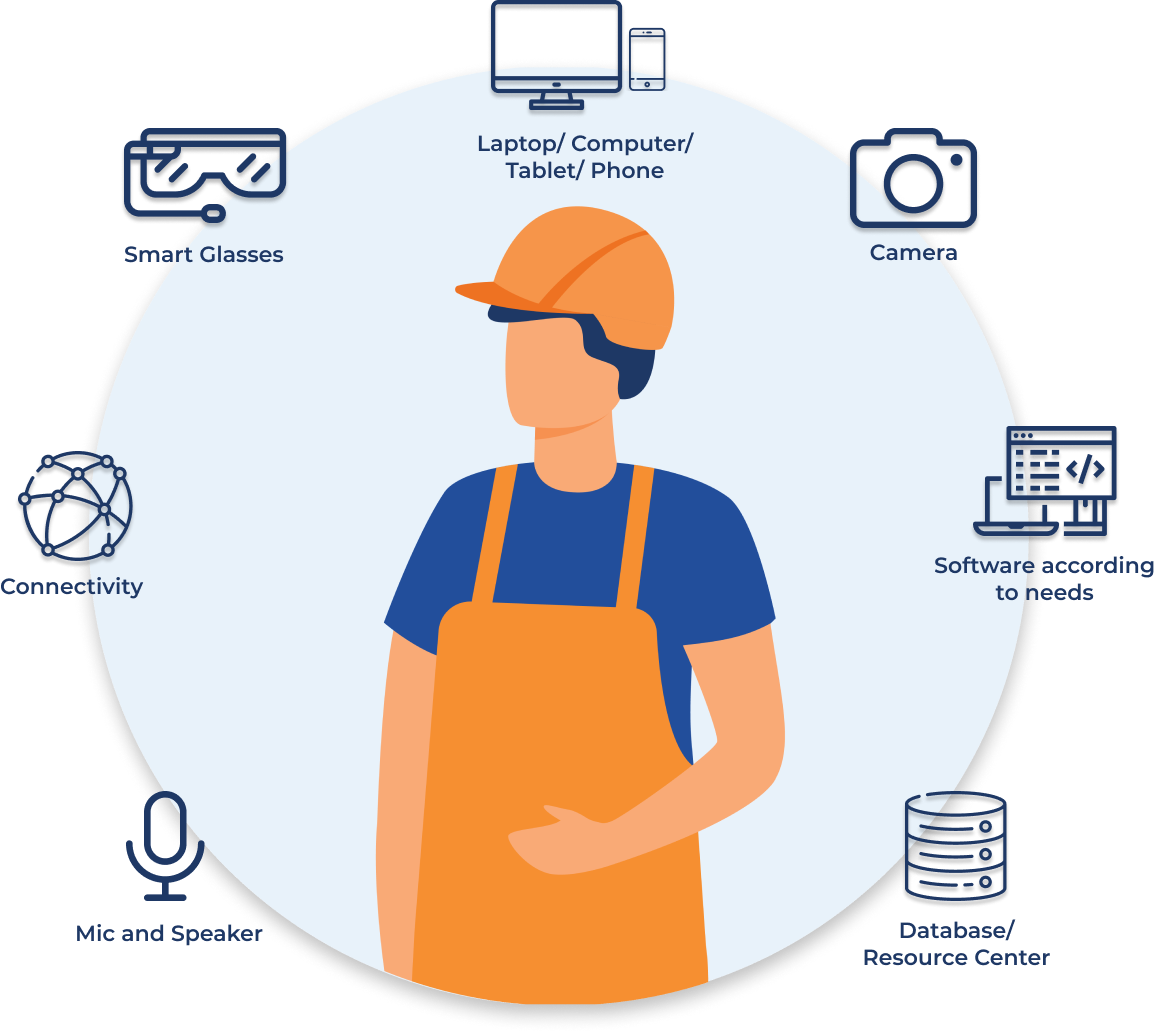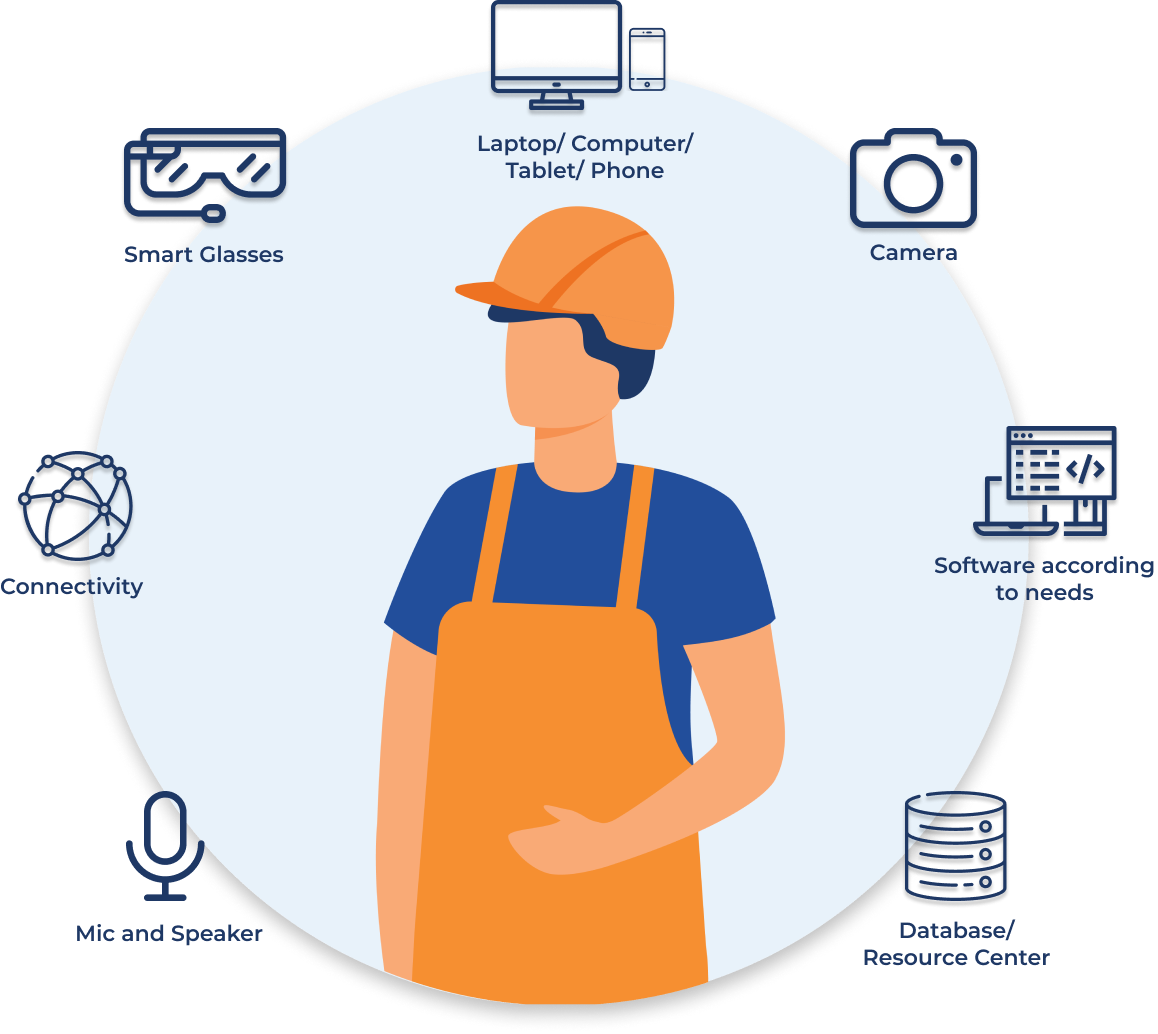 ---
---
---
---
---
What are the Connected Worker platforms?
---
Connected Worker platforms present several benefits for industries:
Manage teams' daily work, agendas, and tasks
Operations with specific workflows and checklists
Generate automated reports from executed tasks
Improve communication
In a nutshell, Connected Worker platforms allow organizations to digitize and manage paper-based processes. For example, for maintenance, operation, production, safety, quality, and supply chain processes management, and provide a field interface to facilitate those processes' execution.
---


---
Asset-intensive and Manufacturing companies use Connected Worker platforms to digitize Standard Operating Procedures and Work Instructions, with text, visual step-steps, and checklists.
Assets and Work Orders Management
Tickets' system to manage and monitor the frontline workers.
---
---
---
Why does this concept feel so old-school?
---
Connected Worker technologies and digitalization greatly improve the way jobs are performed by frontline workers, somewhat increasing efficiency and safety.
However, nothing significant has changed from the paper/pen and Excel-based days. Most workers still follow written instructions and supporting media (digitally), execute tasks based on prebuilt workflows (somewhat automatic), complete forms (on the go), and communicate back and forward with the team (call, email, or chat).
The industry should aim for more…
---
---
An Augmented or a Connected Worker?
---
Connected workers use digital tools to help them execute field tasks while being monitored by managers, at the same time. For example, using smartphones or smart glasses to access or share information.
Augmented workers have access to tools that augments their skills to execute better and safer field operations. For example, real-world physical hints, or thermographic cameras or screens with contextualized information.
---
---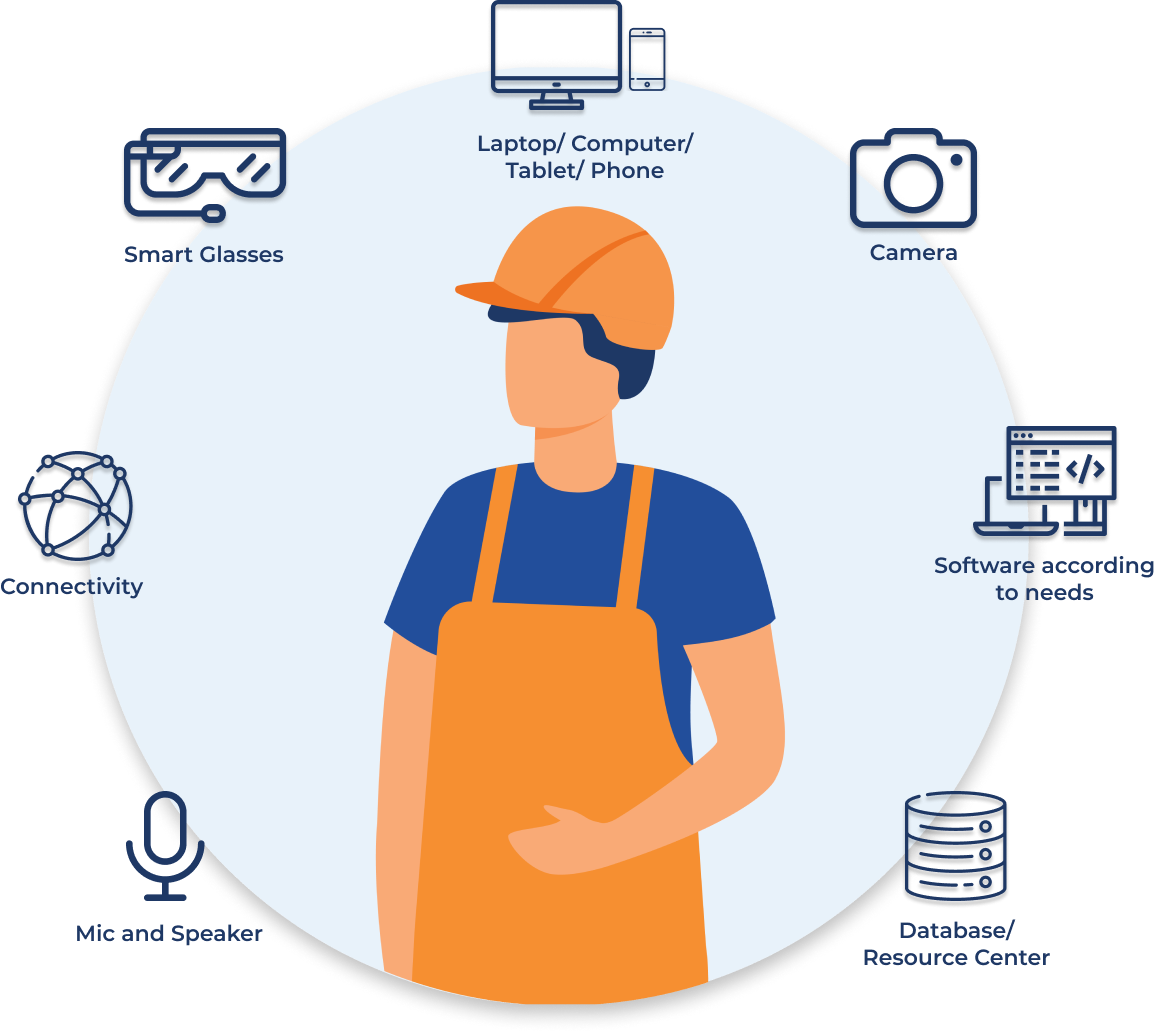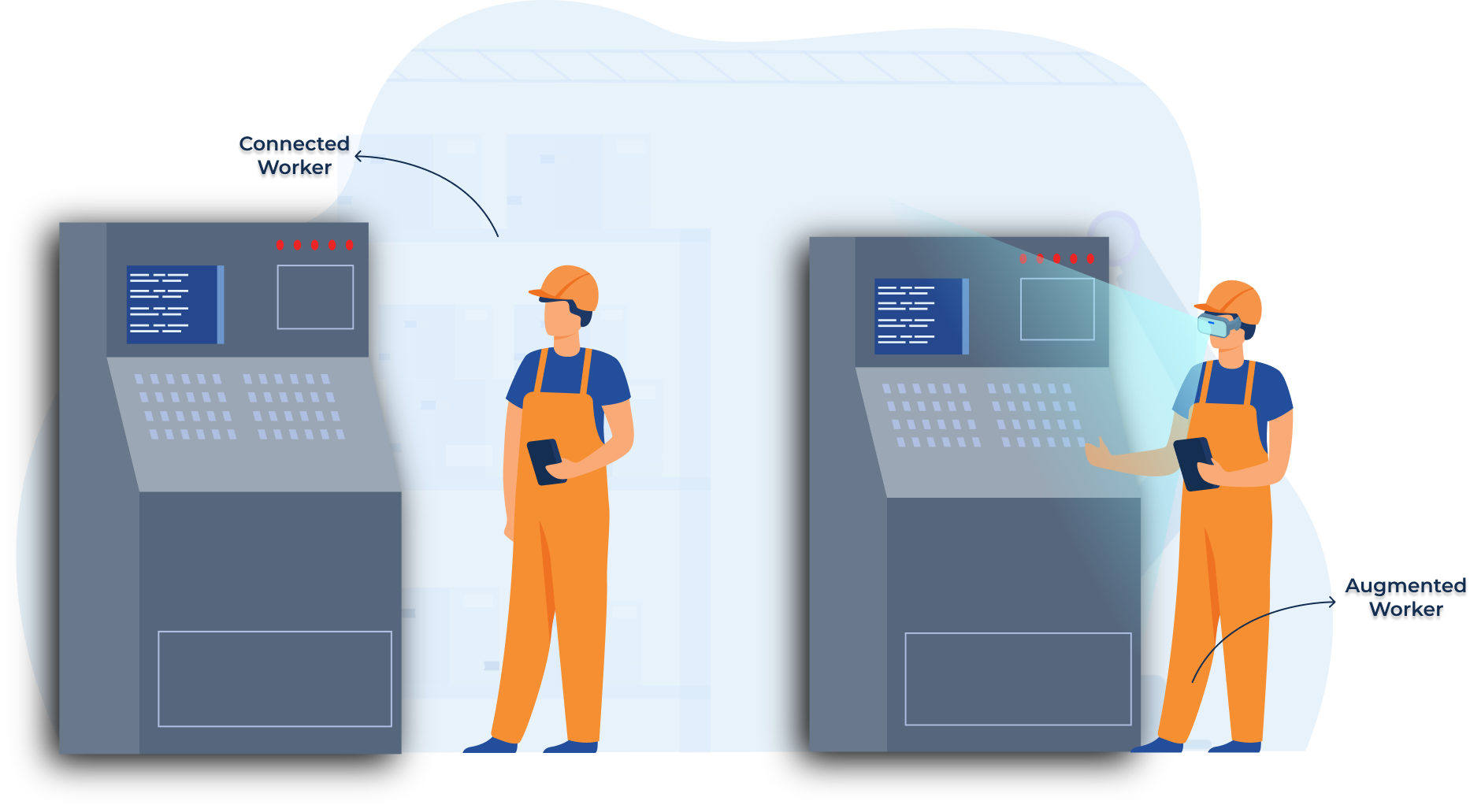 ---
---
Nowadays, it's no longer a discussion of "or". It's a discussion of "and".
---
---
Presenting the Augmented & Connected Worker…
---
The Augmented & Connected Worker (ACW) is the perfect interception of augmenting the frontline worker while keeping him and its augmentation tools truly connected.
The ACW is an evolution of the Connected Worker and both concepts should go hand-in-hand.
---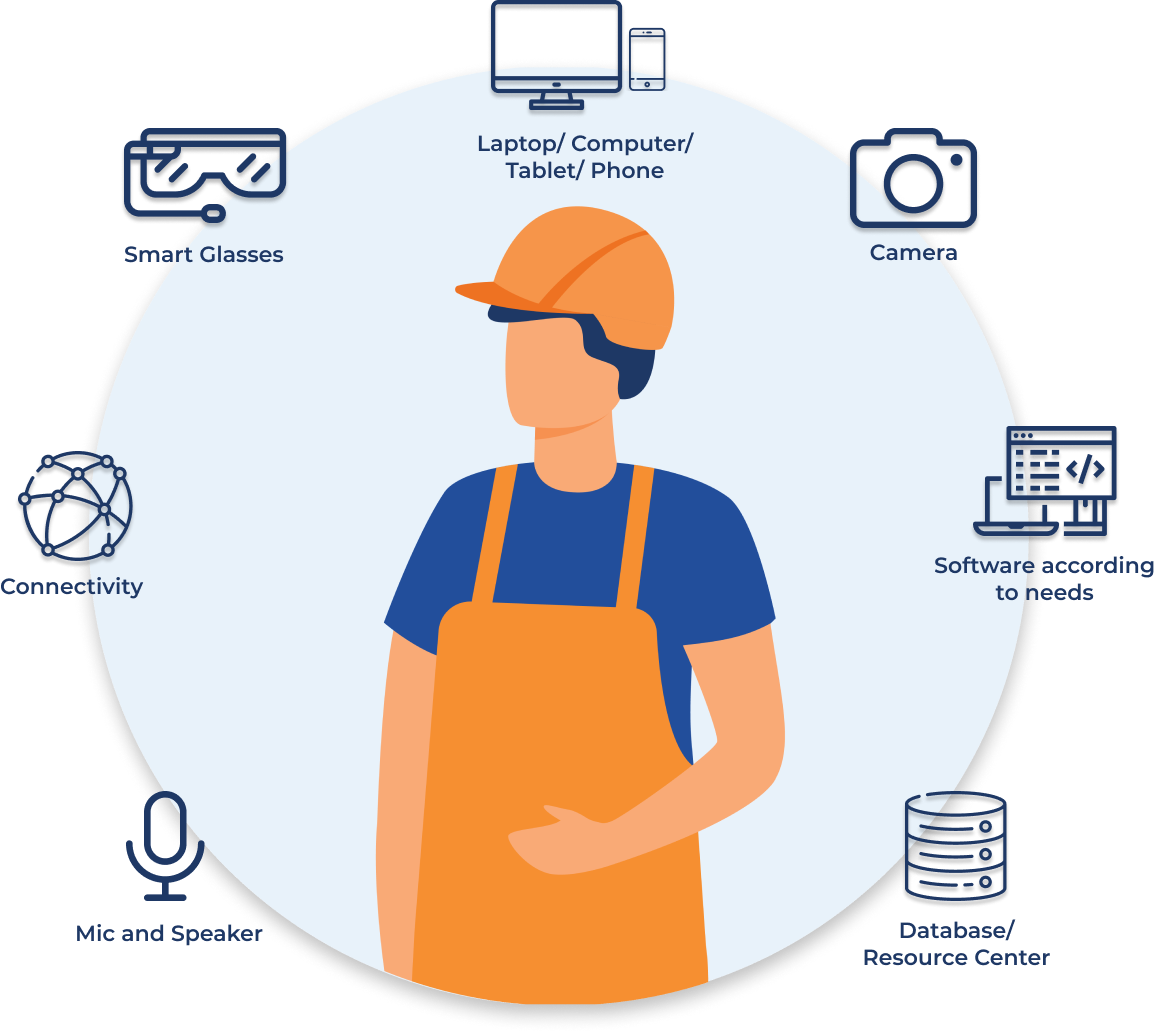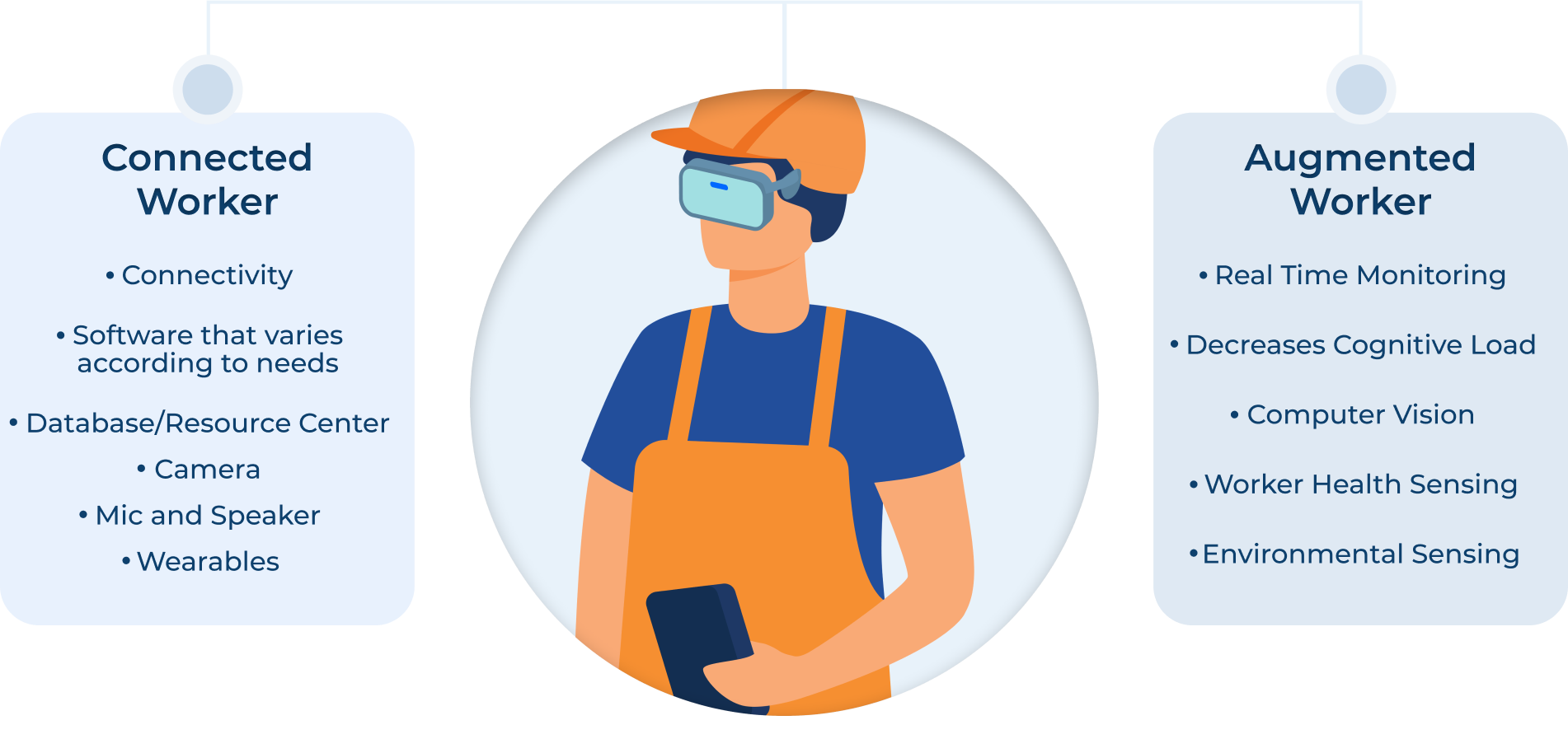 ---
The industry should avoid the pitfall of investing heavily in digitalization and mobility without adding significant value to the worker and the organization (i.e., augmenting). In addition, the industry must avoid augmentation technologies, tools, and processes that work as silos, reduce visibility, increase administrative work or end up being used for specific cases like training.
---
---
Relevant Technologies and Use Cases
---
---
Augmented Reality
Augmented Reality technology is becoming disrupted when applied to daily processes and connected to the rest of the corporate IT systems. The most common AR use cases in the industry are Visual Remote Assistance and Guidance. For example, AR guidance can be used to execute field tasks, a manufacturing process, or to pick parts.
---
Artificial Intelligence
Artificial Intelligence has a wide range of applicability in the industry, for both backoffice systems and connected worker tools. The most common use cases of AI:
Data analysis: to provide insight, predict trends, or influence how a task is being executed
Related to image/video: for equipment or state identification
Related to audio: for speech recognition or analysis of noises
---
Industrial Internet of Things
The Internet of Things applied to the industry is the process of connecting industrial devices to collect data and interact with each other. The most common use case of the Industrial Internet of Things is to attach sensors to machines and other physical assets to collect data and influence decisions and manufacturing processes.
---
Cloud Computing
Last but not least, Cloud Computing is reducing the complexity of deploying, evolving, and scaling IT infrastructure in the industry. This can be used by internal IT systems as well as solutions from third-party vendors.
---
---
In conclusion, augmentation offers manufacturers a way to enhance their existing workforce without sacrificing the flexibility and cost advantages of human labor. It also gives manufacturers a means of improving the systems within which humans work to improve conditions and encourage optimum performance.