In the new age of augmented and connected work, industrial tasks of all sorts have been transformed. Among those industrial procedures, are checklists, which have greatly evolved since their paper-based days. Checklists have been lifted from paper and screens and turned into augmented tasks. This allows operators to access crucial information but also be guided around shop floors.
What are industrial checklists?
Checklists are used as a step-by-step verification, inspection, procedure, and process. In other words, they describe a series of mandatory checks required to carry out a task. Checklists often include a specific workflow and seek to verify that a worker has executed a process following the necessary steps. Moreover, they serve as documentation of previous actions (including the need for any corrective steps).
"…checklists have been lifted from paper and screens and turned into augmented tasks…"
In this sense, checklists remind workers of all critical steps to be taken during pre- and post-operations procedures. They are also used to ensure process quality, obey time frames, and most importantly guarantee safety. The five main types of industrial checklists are as follows: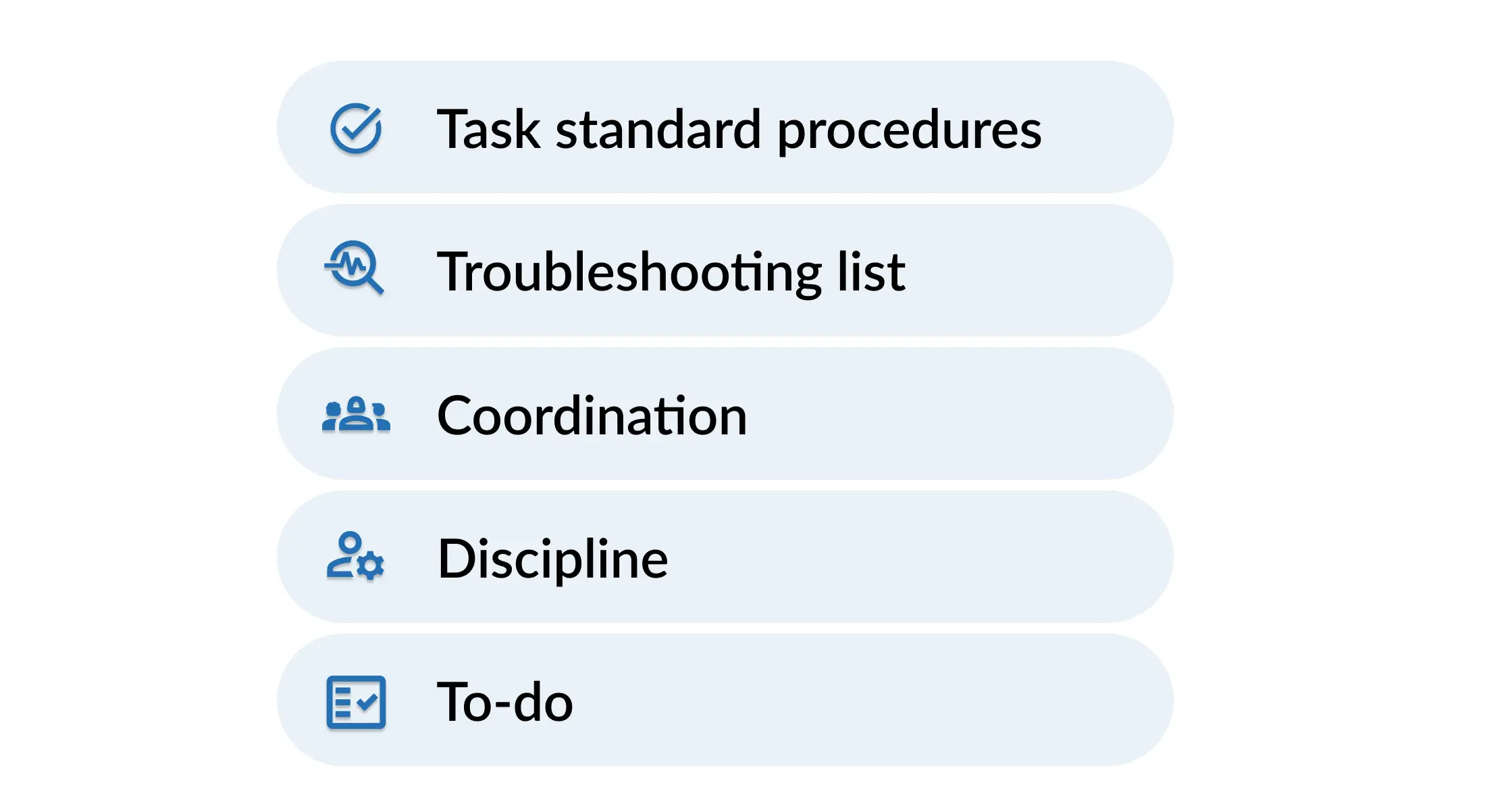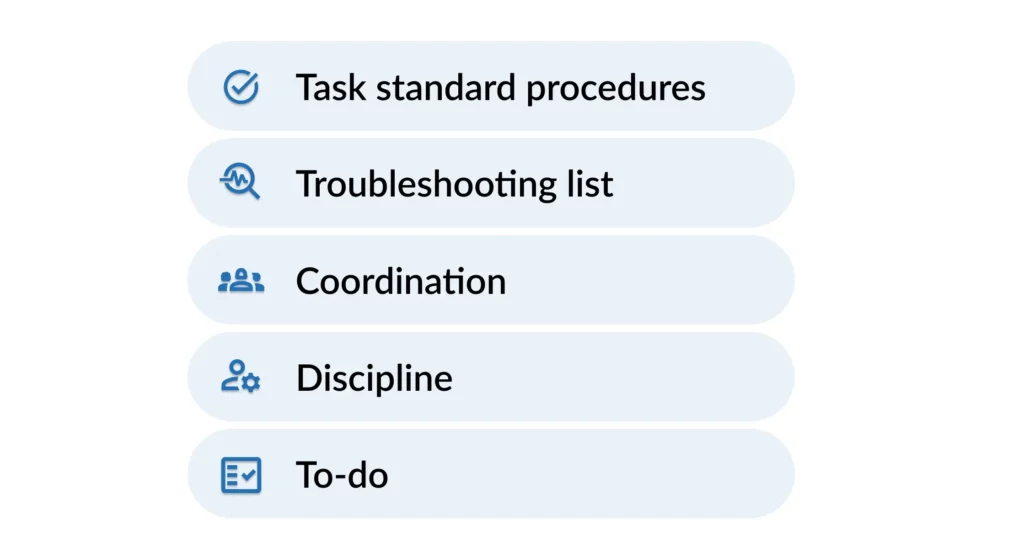 Checklists are used to conduct inspections, carry out maintenance, deliver training, and safety audits, and complete operational tasks, among others. They also ensure that tasks are done right on the first attempt.
What are some of the main challenges related to checklists in the industry?
Legacy Checklists
The increasing incorporation of digital technologies into the daily operations of shop floors has made legacy checklists outdated and impractical. This refers to paper-based checklists which must be located, filled, and stored every time they're used.
As a result, physical checklists consume more time and effort and have limited functionality as they often lead to errors and can be difficult to locate and consult. Lastly, while checklists contain relevant information, they are often misused as their paper format makes it difficult to extract insights or correlate other information to it.
Digital Checklists
But that's not all: digital checklists can also sometimes be ineffective or insufficient. While this new form of paperless checklist offers workers more mobility and a more efficient way to store and consult checklists, they have shortcomings. In fact, digital checklists only take advantage of a new digital format. However, they maintain the same type of interactivity as legacy checklists: workers still depend on on-page text to carry out checklists.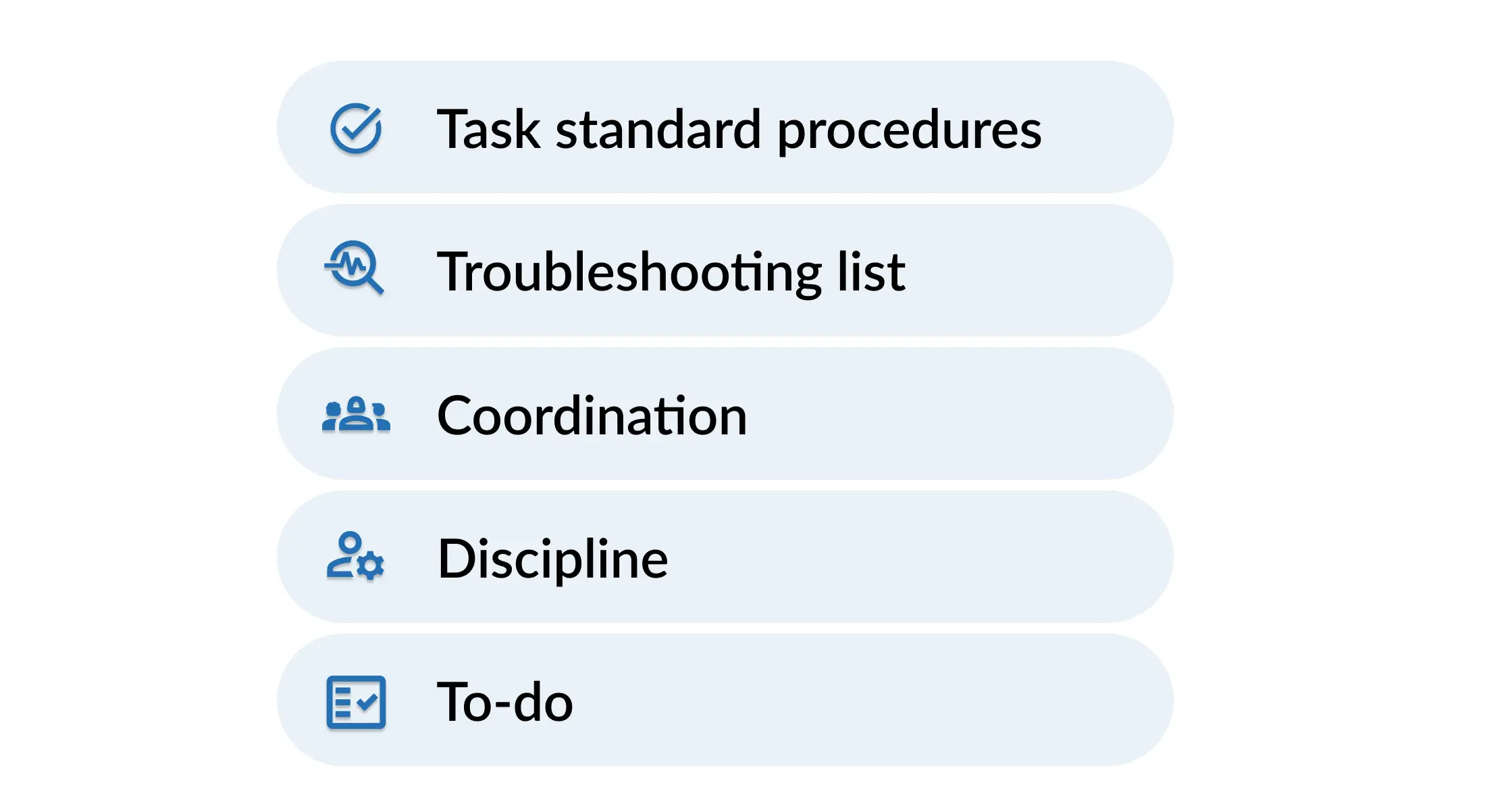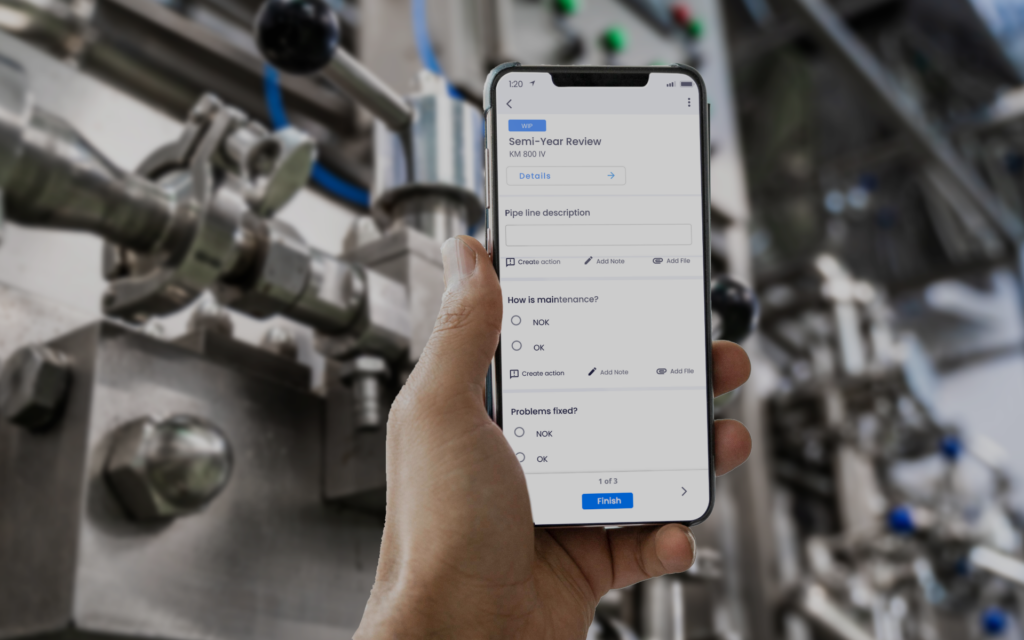 Augmented checklists: how can they help?
Connected Work
Augmented checklists combine the concept of digital checklists with a new innovative approach to industrial tasks. Checklists are not only digitized, they are integrated into a wider network of operational tasks and industrial procedures.
In practical terms, this means that each checkpoint in a checklist can generate actions, flag potential issues, prompt alerts, and ensure workers' safety. In addition, checklists can be tracked in real time as they are being filled out.
Contextualized information
However, the biggest novelty offered by augmented checklists is contextualized information. By using Augmented Reality-based checklists and AR markers on mobile devices or wearables, workers can locate specific sites within shop floors. This helps them ensure they are in the correct place and carrying out the correct actions. Workers will then be able to follow AR digital elements (containing images and text) to check each step. Simultaneously, AR-powered contextualized information will contribute to error-free checklist completion rates.
Moreover, new and experienced workers will be able to perform all sorts of checklists, contributing to the expansion of their autonomy, skills, and decision-making.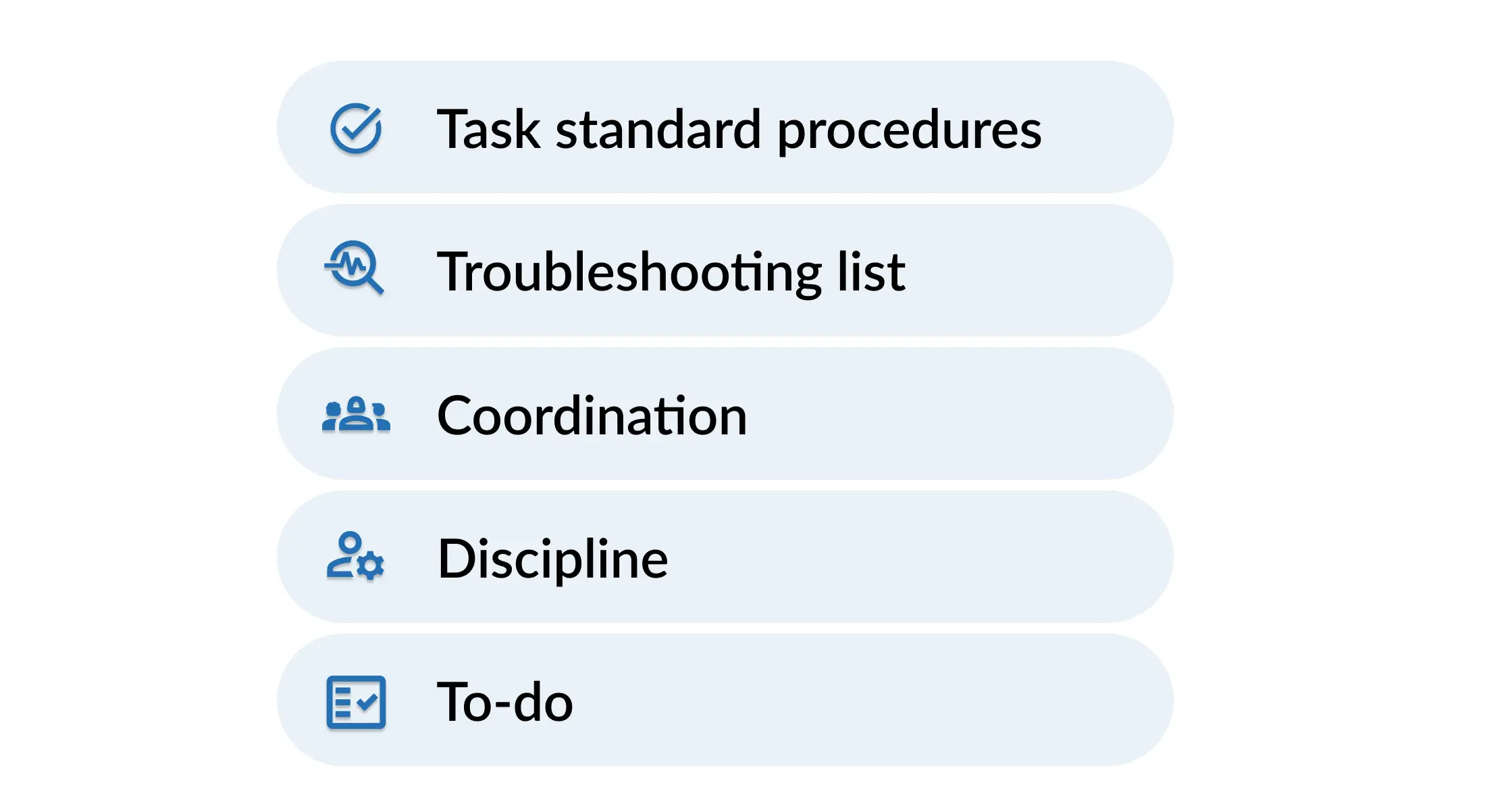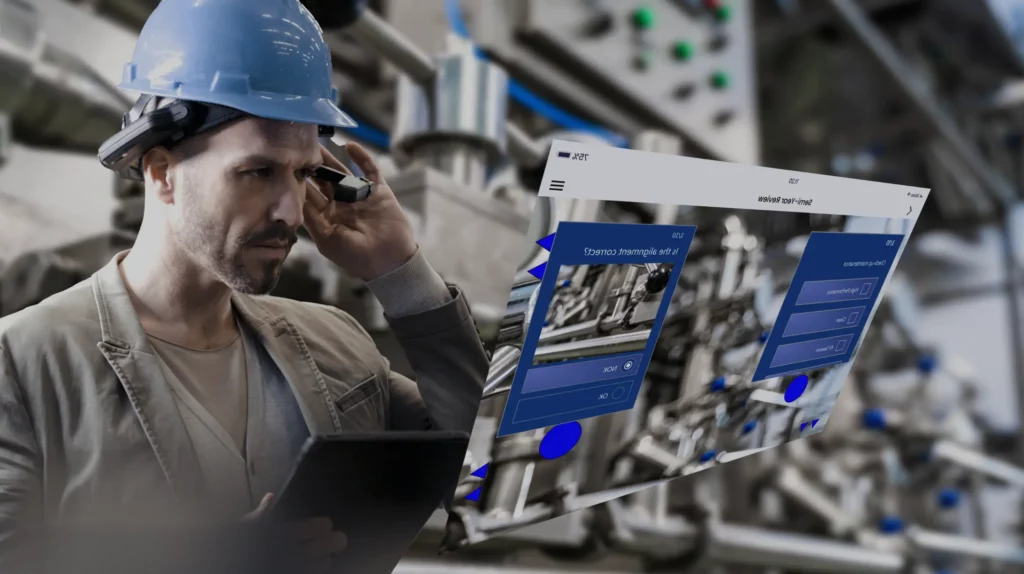 Ultimately, augmented checklists are a crucial element in the next frontier of digital industrial work. Augmented checklists not only present an entirely new approach to conventional checklists, but they are also more comprehensive and add significant value over digital checklists.
Learn More
Interested in learning more about digital solutions and how they are changing shop floors? Explore our use cases or reach out to our team to schedule a free demonstration to understand the full potential of Glartek's Augmented & Connected Platform.