Over the years, several high-profile companies have demonstrated interest in augmented reality(AR) and its solutions. However, it was Microsoft that released the first mass-produced augmented reality headset. The Microsoft HoloLens was first released in 2016 and quickly followed by HoloLens 2 in 2019.
The HoloLens is a revolutionary device, responsible for enabling the expansion of AR into countless industries. Overall, the HoloLens 2 enable hands-free tasks and contextualized information within shop floors, making this device more accurate than standard AR Glasses. They also contribute to reducing downtime, transforming workforces, and creating smart factories.
HoloLens and Augmented Reality across different sectors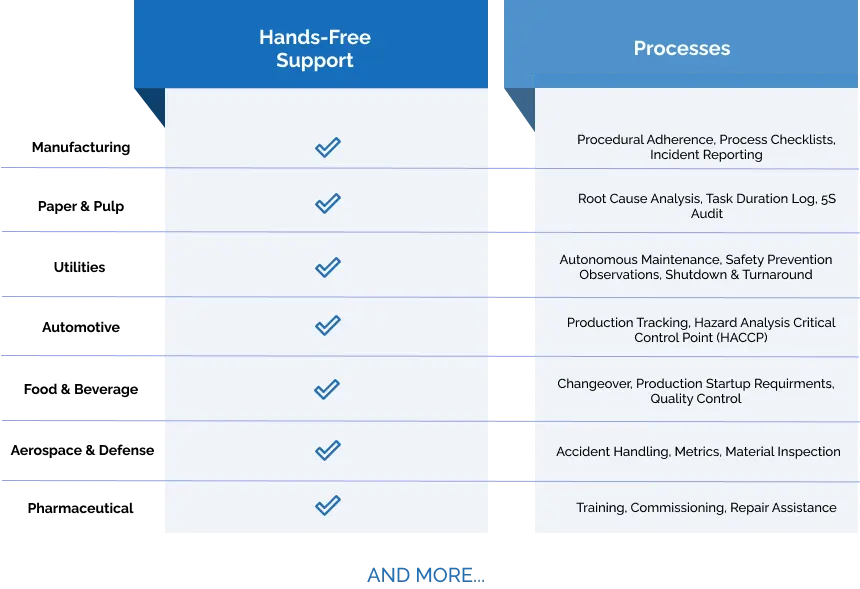 Transforming manufacturing with AR
The Microsoft HoloLens 2 are widely popular in manufacturing as they support AR-based digital solutions. Microsoft HoloLens 2 allows workers to access real-time contextualized AR-based work instructions and checklists while keeping their hands free to use equipment or tools.
This makes it possible for operators to quickly learn complex tasks and carry out, for instance, maintenance, audits, inspections, and changeover processes, among others. As a result, HoloLens 2 helps increase workers' productivity, efficiency, and safety by providing visual mixed-reality guidance.
Simultaneously, digital solutions featuring augmented reality functionalities can also transform training. In addition to improving knowledge retention and offering workers hands-on experiences in industrial contexts, it also helps reduce training duration.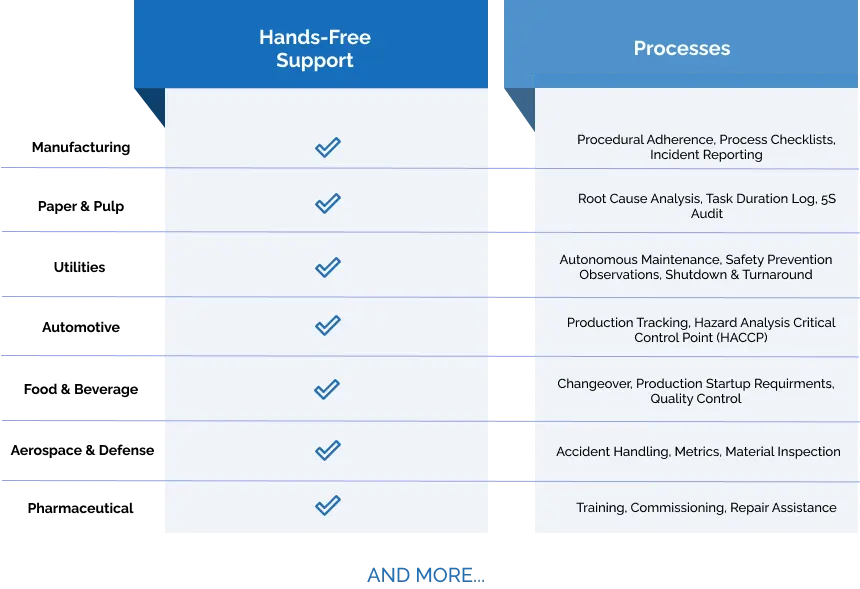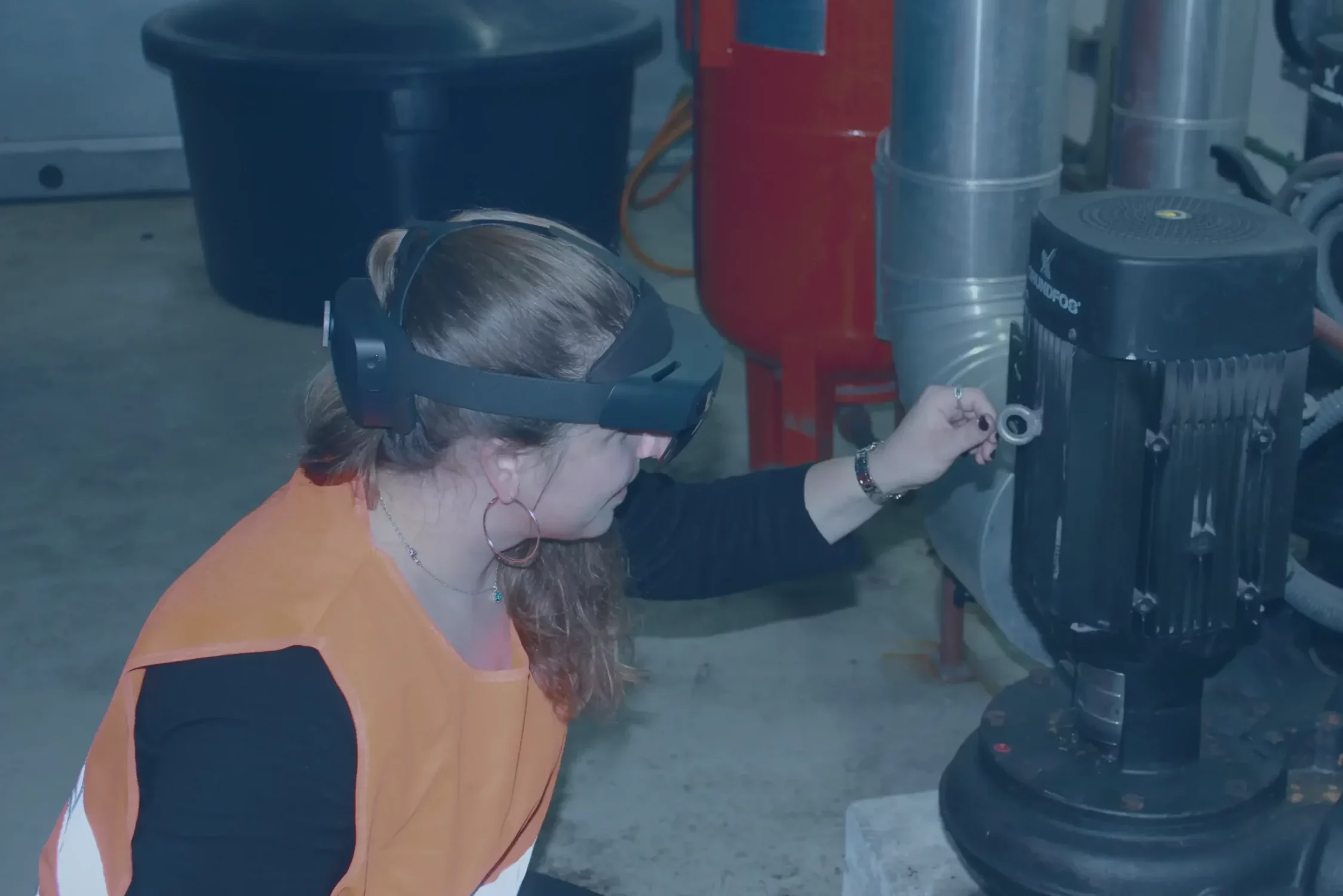 A new reality in the automotive industry
Back in 2013, Volkswagen was the first car manufacturer to develop and implement its own Augmented Reality functionality for maintenance. Since then AR has been widely used across the automotive sector as an alternative to paper-based processes and 2D interfaces.
In this sense, the HoloLens 2 and AR can help operators perform a broad range of tasks and processes. These technologies allow for the digitization of Standard Operating Procedures and the augmentation of maintenance processes, including autonomous maintenance and breakdown notes, among others. Using the HoloLens workers can access operational support at all times and have access to real-time information.
Ensuring efficiency in the food & beverage industry
Businesses working in the food and beverage industry are often required to produce over 100 different types of products daily. As a result, workers need to constantly carry out changeover processes and ensure that assembly lines can produce different products. These processes are complex and difficult to teach to trainees.
In order to deal with such challenges, the Microsoft HoleLens 2 helps create more efficient and detailed training programs. This includes the digitization of instructions, validation processes, and tests, the introduction of digital twins, e-learning, and augmented reality.
Using this hardware trainees can interact with 3D digital elements that accurately represent complex objects and diagrams, among others. Overall, new workers can enjoy immersive digital hands-on learning while in a safe and relaxed environment.
Benefits of using Microsoft HoloLens 2 across different industries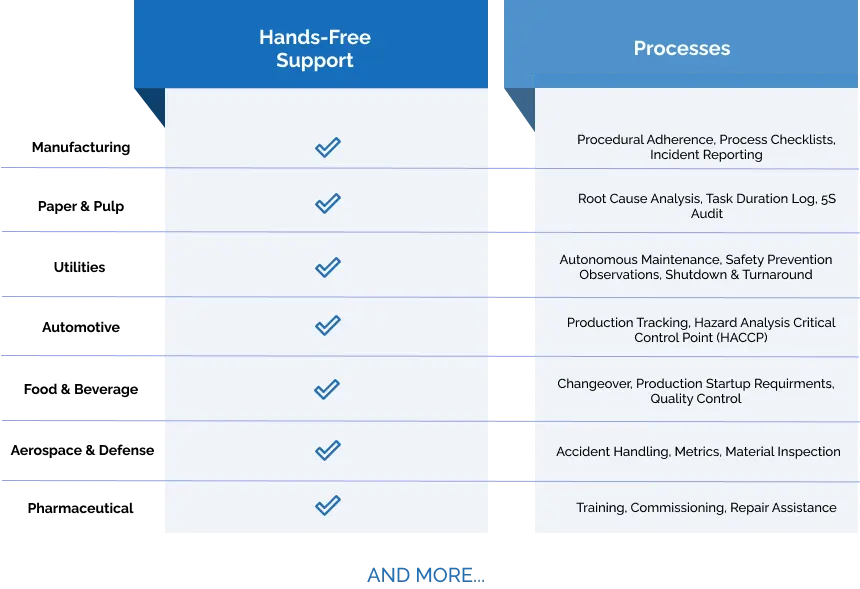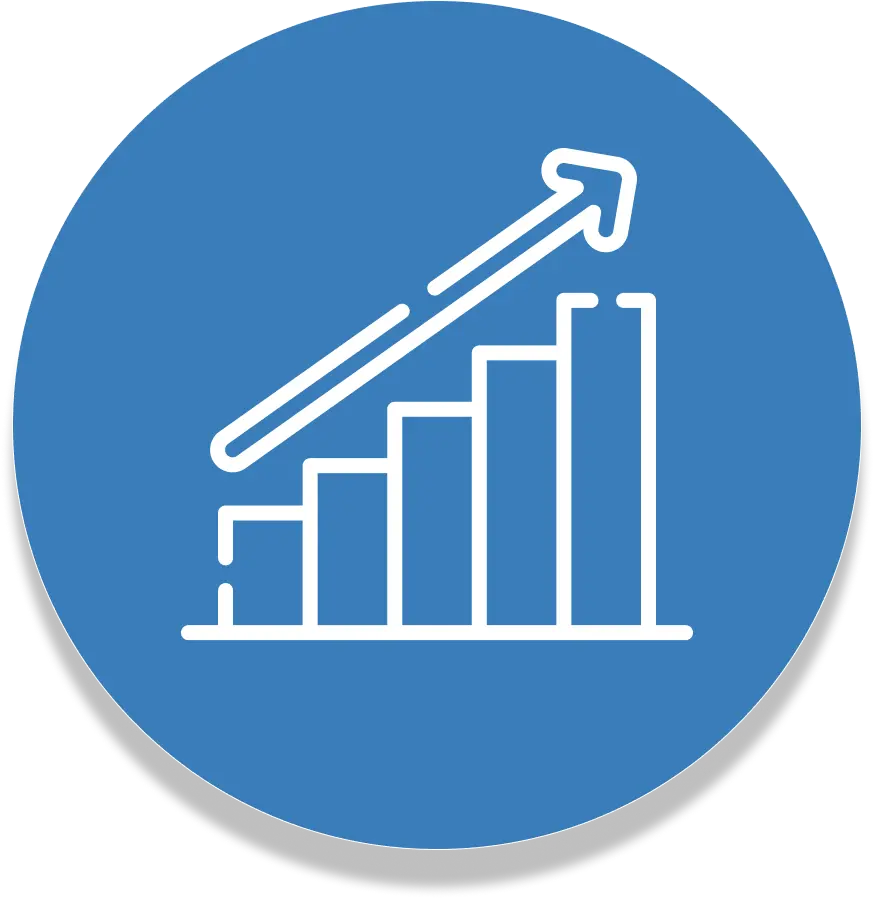 Increased Productivity
Using Microsoft HoloLens 2 workers will have access to detailed work instructions that can help them increase productivity, attain error-free production, and speed up production.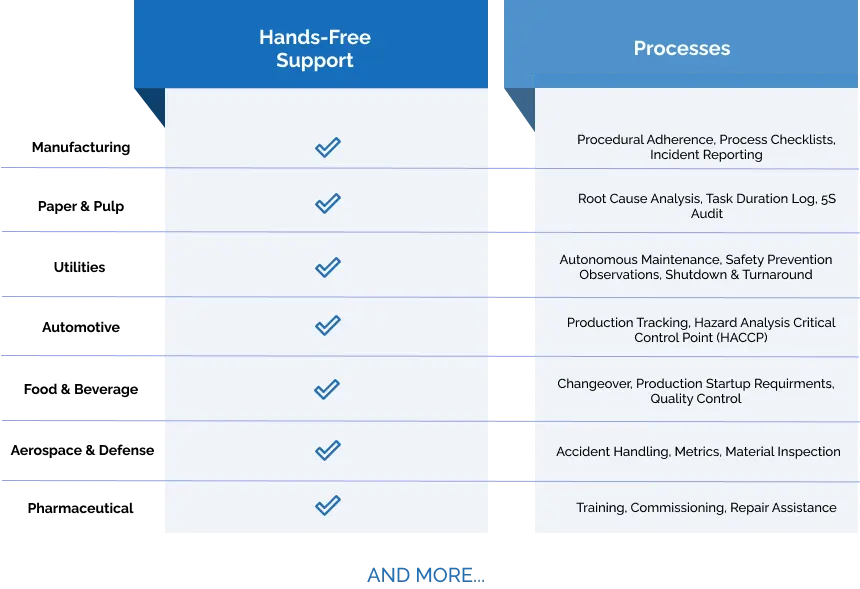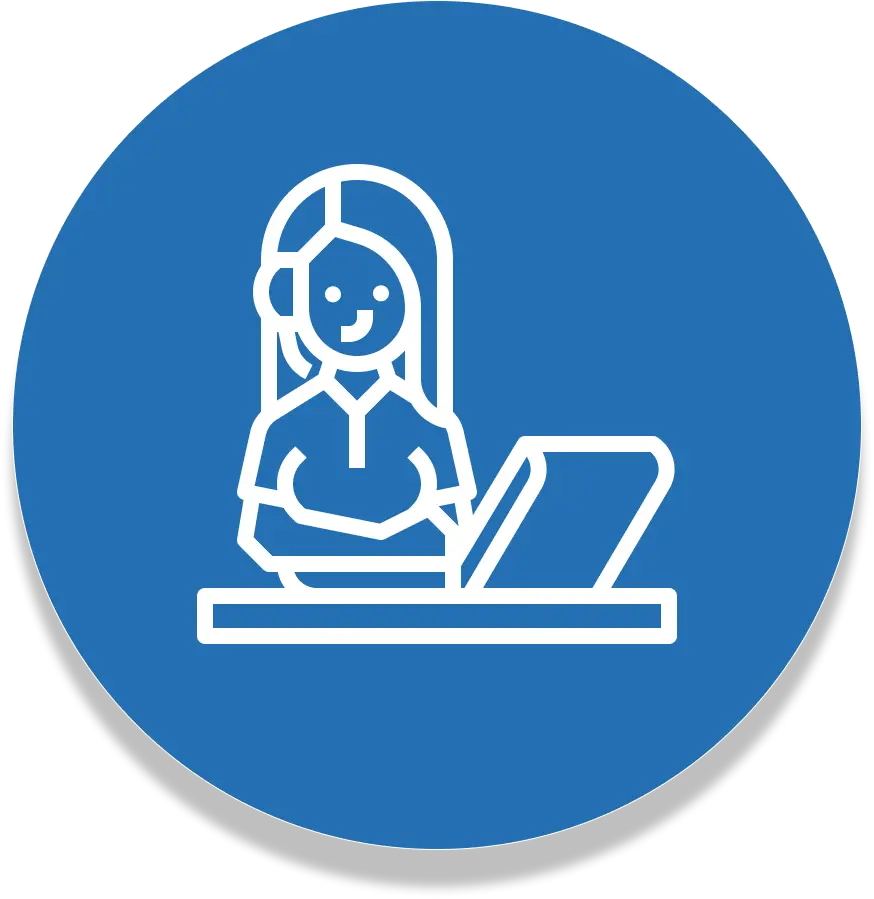 Enhanced communication and support
Any unexpected issues can be quickly resolved as frontline workers can invite experts to join remote video calls and share what they're seeing in real-time. Specialists can then help workers perform troubleshooting, perform maintenance, or resolve issues.
See Also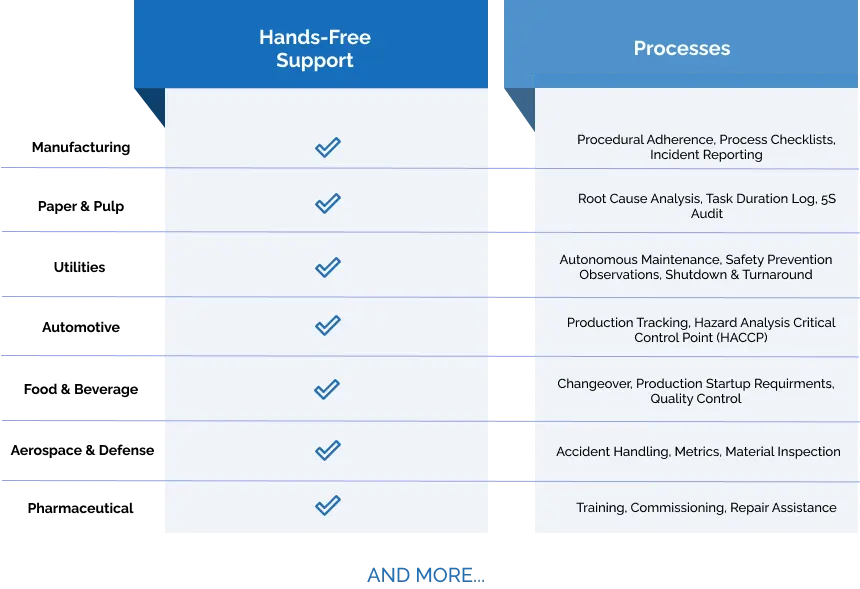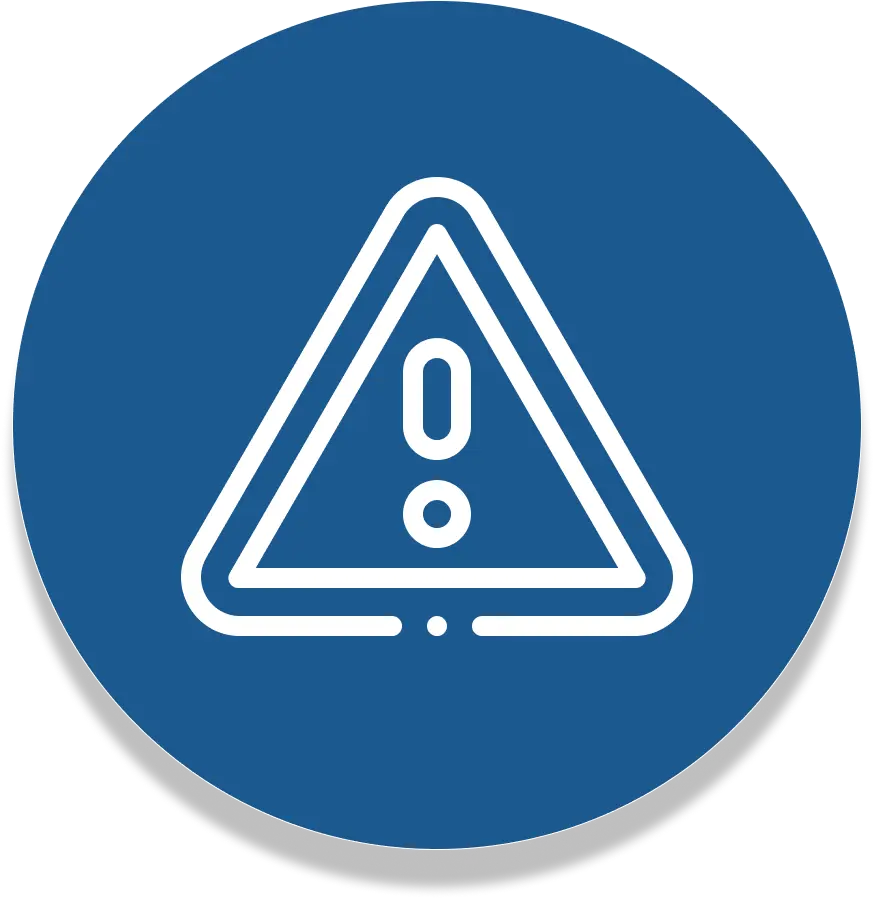 Faster and more efficient training
AR-based training is not only more efficient but also speeds up training duration. Using Microsoft Hololens 2 and augmented reality, operators can practice completing assignments, watch instructional videos, and receive expert support in a safe environment.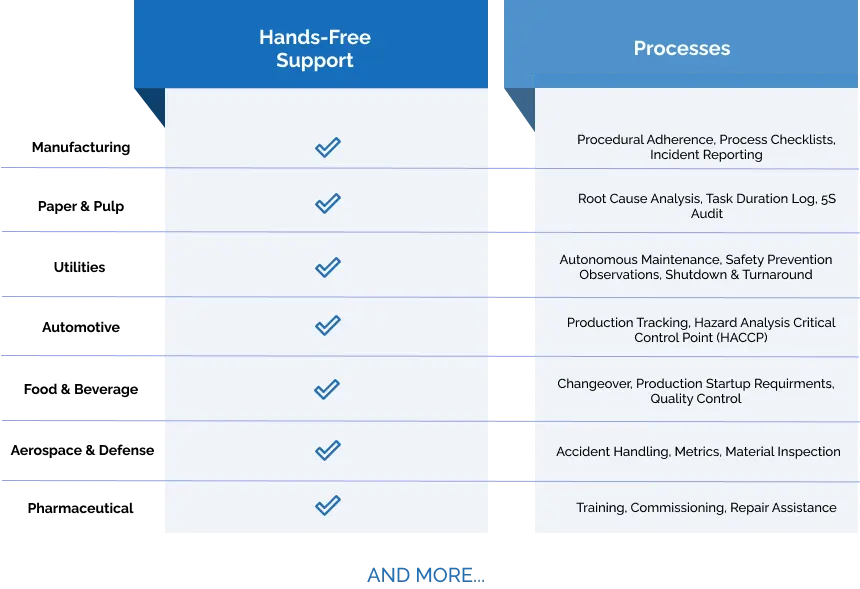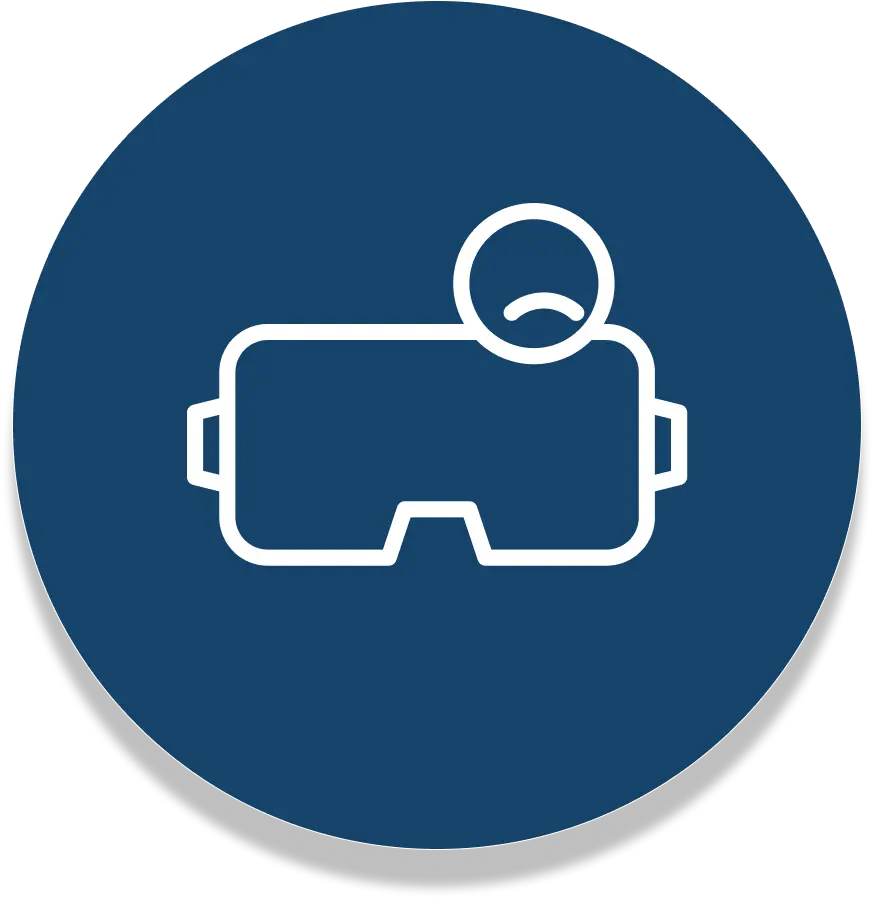 Simplified digital tasks
For simpler and safer task completion, operators won't need to be holding a smartphone or tablet to access work instructions or checklists. The Microsoft HoloLens 2 allows workers to access a digital solution featuring AR markers and other virtual elements while keeping their hands free to use tools and equipment.
Putting the HoloLens 2 to work
Glartek provides a powerful software solution based on Augmented Reality with the aim of increasing productivity, efficiency, and safety in the industry. In addition, Glartek is also an official distributor of Microsoft Mixed Reality devices including the Microsoft HoloLens 2.
Users interested in learning more about how Glartek is changing the industry, can also schedule a free demonstration or visit our blog.
---