Even the smallest incidents have the power to prevent larger ones.
An important part of everyday life in a manufacturing company is the safety of the work environment in which its workers operate and of course their well-being. But, no matter how well prepared and trained a company and its workers are, there will always be the risk of an incident happening.
The success of any organization's health and safety program depends on the efficiency, promptness, and accuracy of its incident reports.
Every incident, no matter how minor, needs to be reported. Making these reports prevents the same or even bigger incidents from occurring in the future. It gives the company the necessary insights that allow it to investigate and understand what exactly happened. It also allows the company to take immediate corrective and preventive actions so that it does not happen again.
In order to understand the dimension of these events, according to Occupational Safety and Health Administration (OSHA) in 2019 the US manufacturing industry reported 846,700 injuries.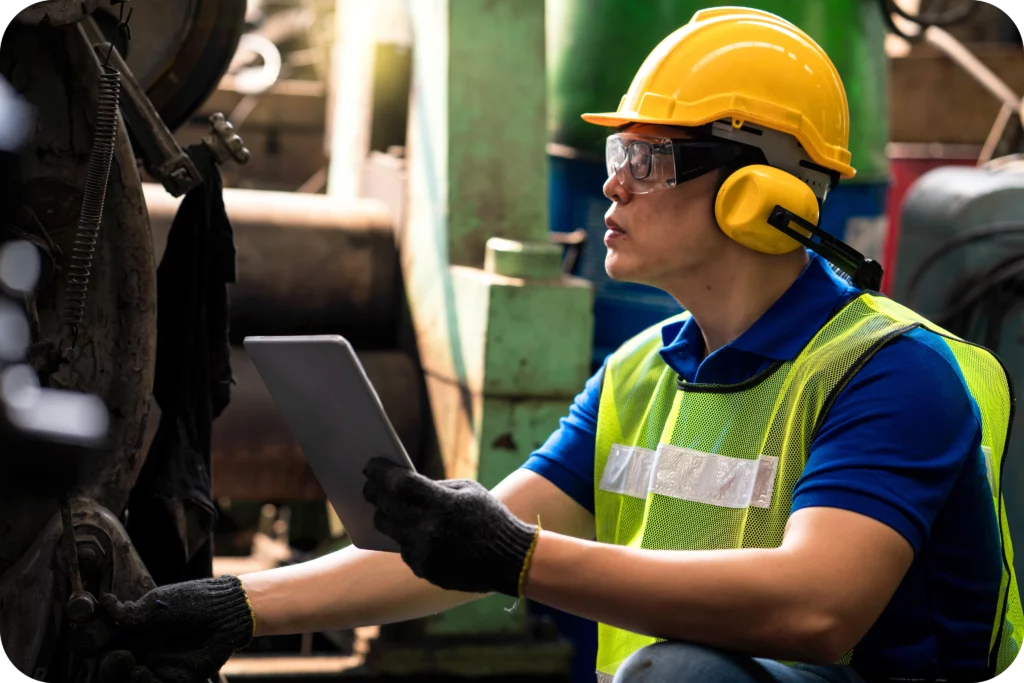 Incident reporting in manufacturing
Incident reporting is a process created to report incidents and near-miss incidents for future analysis, compliance, and statistical purposes.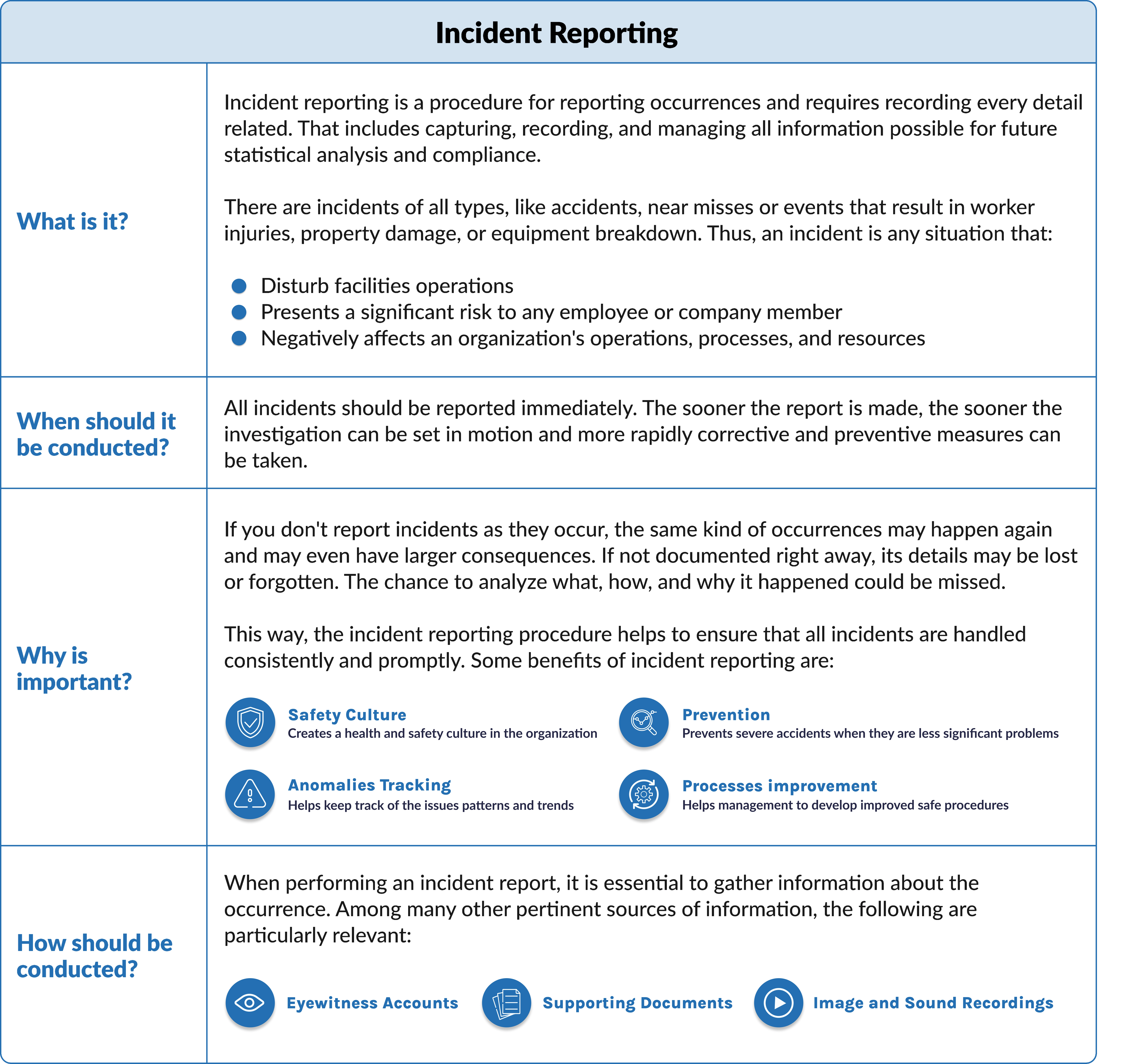 Main challenges
Incident reporting procedure involves several challenges on the manufacturing industry, such as:
Necessity to be fast and efficient
All data collection carried out by these workers should also be done efficiently and rapidly
Specialized training
Due to the unpredictability of these events, all workers should be trained to carry out this procedure.
Large quantities of paper documentation
Such documents tend to be long due to testimonies from relevant workers and other insights.
Fast management of teams and people
This type of procedure also involves the coordination of different personnel, teams, and resources to ensure that the incident is properly managed.
How to improve your incident reporting procedure in the digital manufacturing era?
In order to overcome the challenges presented above you only need to transform incident reporting procedures by digitalizing them with the new Augmented & Connected Worker solution. The Glartek solution can digitize the process and make it available to the mobile applications of employees. All the incidents can then be analyzed in detail and managers can create advanced statistics and reports.
Report In Real Time
As soon as the incident happens you can quickly initiate the report. Just pick up the device and start filling in all the necessary information following the presented instructions.
It is even possible to add photos and videos of the incident to your report, something that is not possible with paper reports. This way it's possible to provide more data and accurate evidence to help resolve the problem.
The incidents can be contextualized, for example, with the tasks being performed or the employees' geographical location, and linked to past incidents and other activities.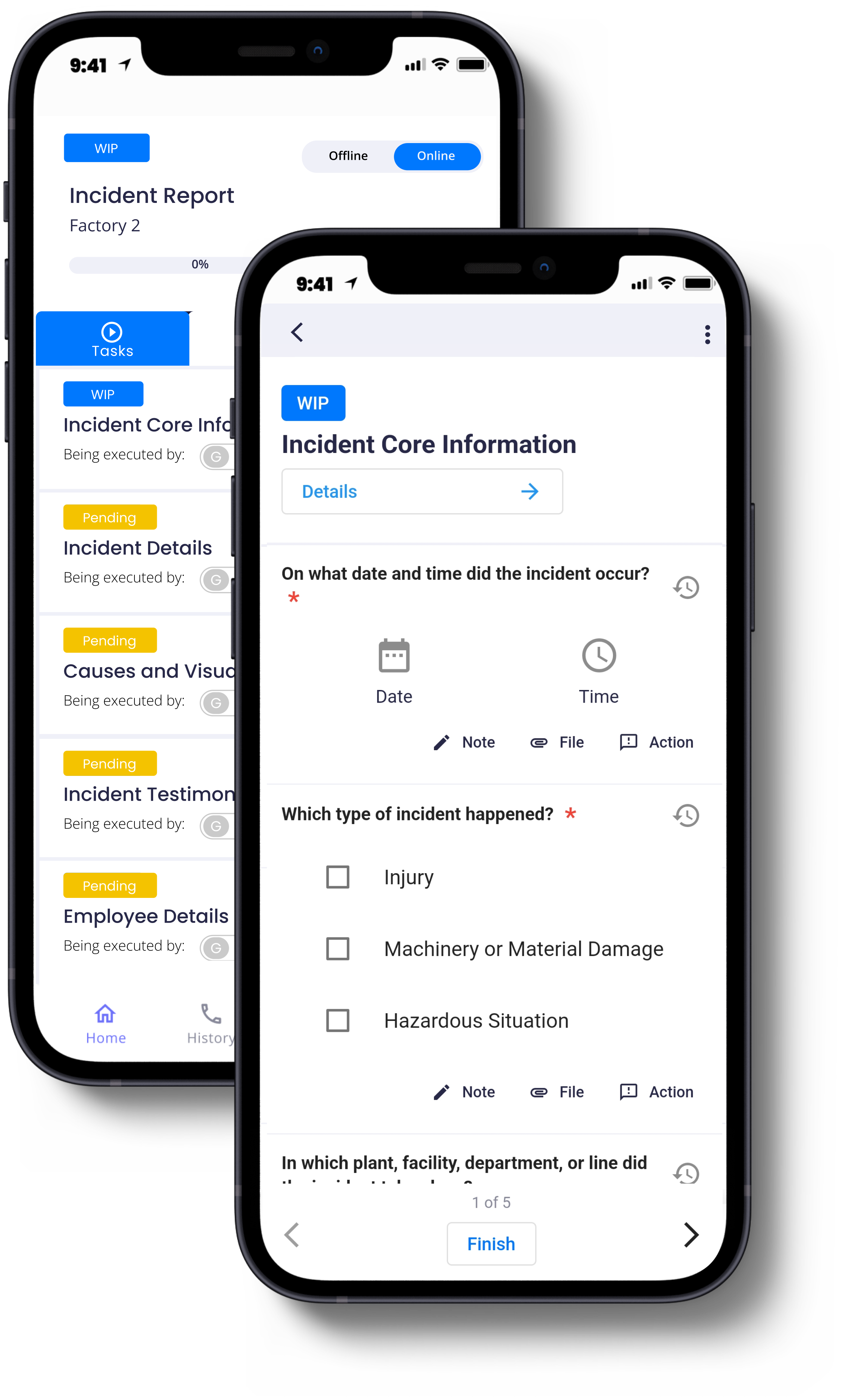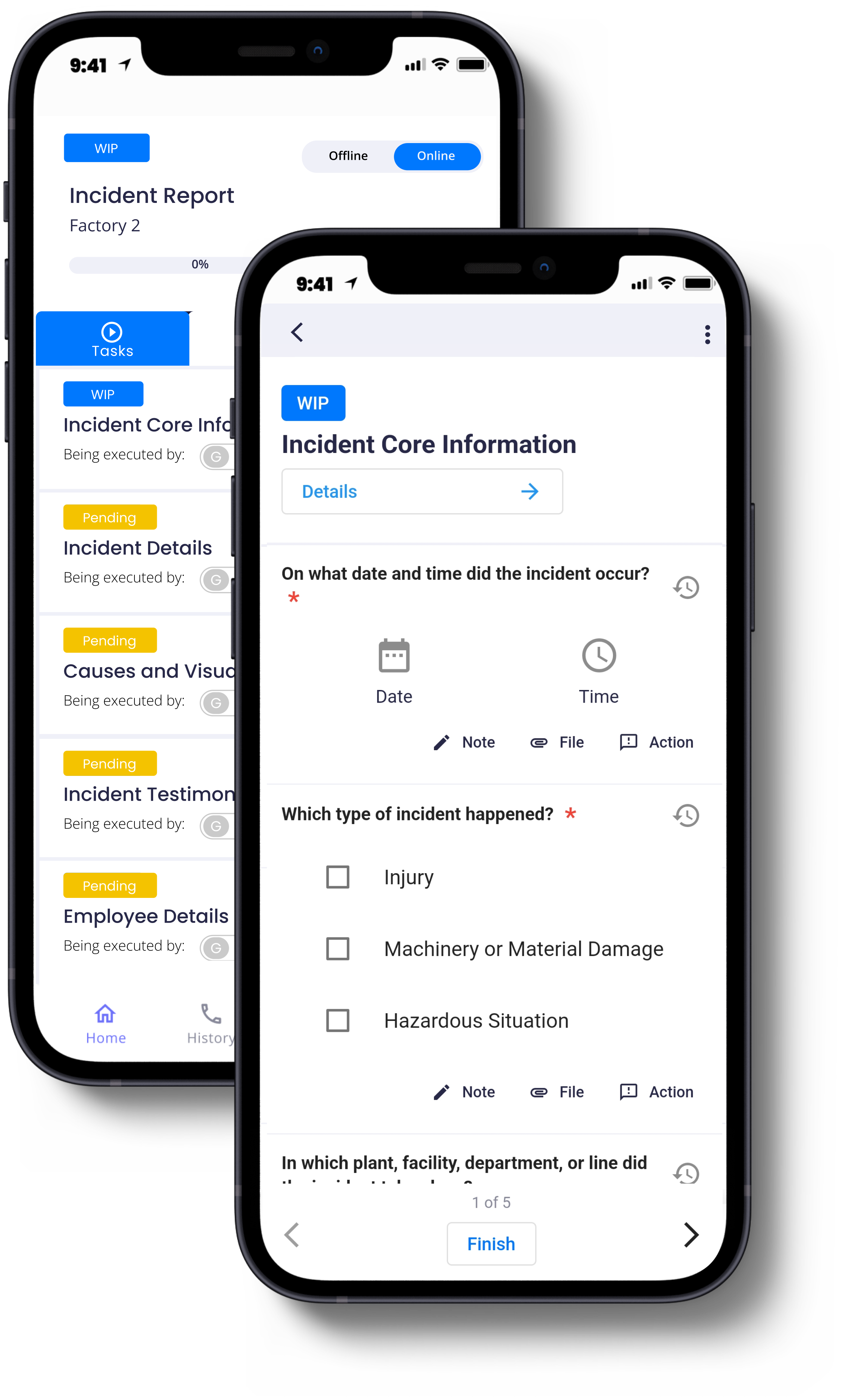 Visual Remote Assistance
Providing remote tools to front-line workers will allow them to communicate and collaborate with experts during process execution. This allows workers to request remote support, decreasing response time and the number of trips required to the field.
Through visual remote support and augmented reality guidance with annotations provided by experts, workers will be able to resolve urgent issues more easily.
Data Analytics
In this procedure, the information collected is extremely valuable. Besides uncovering what occurred, this will be the foundation for the implementation of new corrective and preventive measures. You will be able to easily gather and access all valuable data. All information is stored and accessible and it can be used to prevent or even avoid repeated incidents.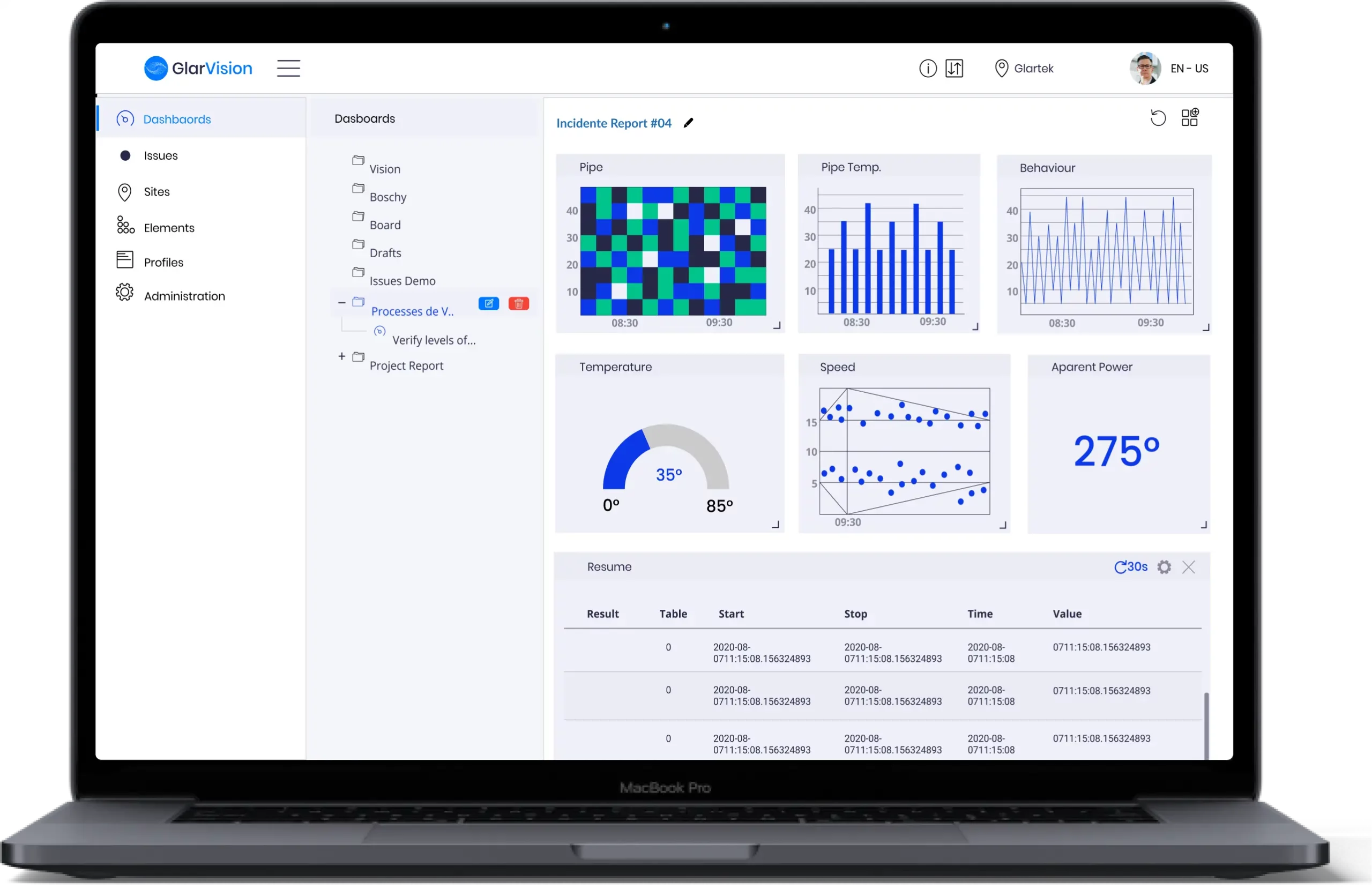 How to migrate a incident report template to the platform?
First of all, the procedure form needs to be migrated from paper to workers' devices. This can be done through the Augmented & Connected Worker platform by creating a digital procedure template in the platform back-office.
Migrate this procedure is easy due to no-code customization. With a user-friendly form creator, it is possible to replicate former paper instructions and questions. It's even possible to request the most varied types of questions and inputs with different answer formats. You can also ask for proof by requesting that photographic evidence be uploaded.
Since this type of procedure is very unpredictable and multiple scenarios can happen, you will have at your disposal the conditional questions feature. This will allow you to anticipate all possible scenarios and redirect the frontline worker to the most appropriate set of questions or instructions. Create an Issue template (eg: Incident Report…)

Create your tasks (eg: Incident Core Information, Incident Details…)

Create your instructions and questions (eg: Which type of incident occurred?)

Create a issue using the previously created template
This way, when an incident occurs workers can simply select or switch to the issue corresponding to the incident report on the device they are already working on. Then they can start executing it on-site and in real-time by answering the questions and record evidence which will later be analyzed in the platform's back-office.
In conclusion
Overall, digitalising your incident reports with our solution will allow a quicker and more precise information gathering giving more accuracy to your report. This will make the procedure to be faster and much more efficient, while help frontline workers to be more accountable. This will enable your company to pursue continuous improvement and promote a safety culture.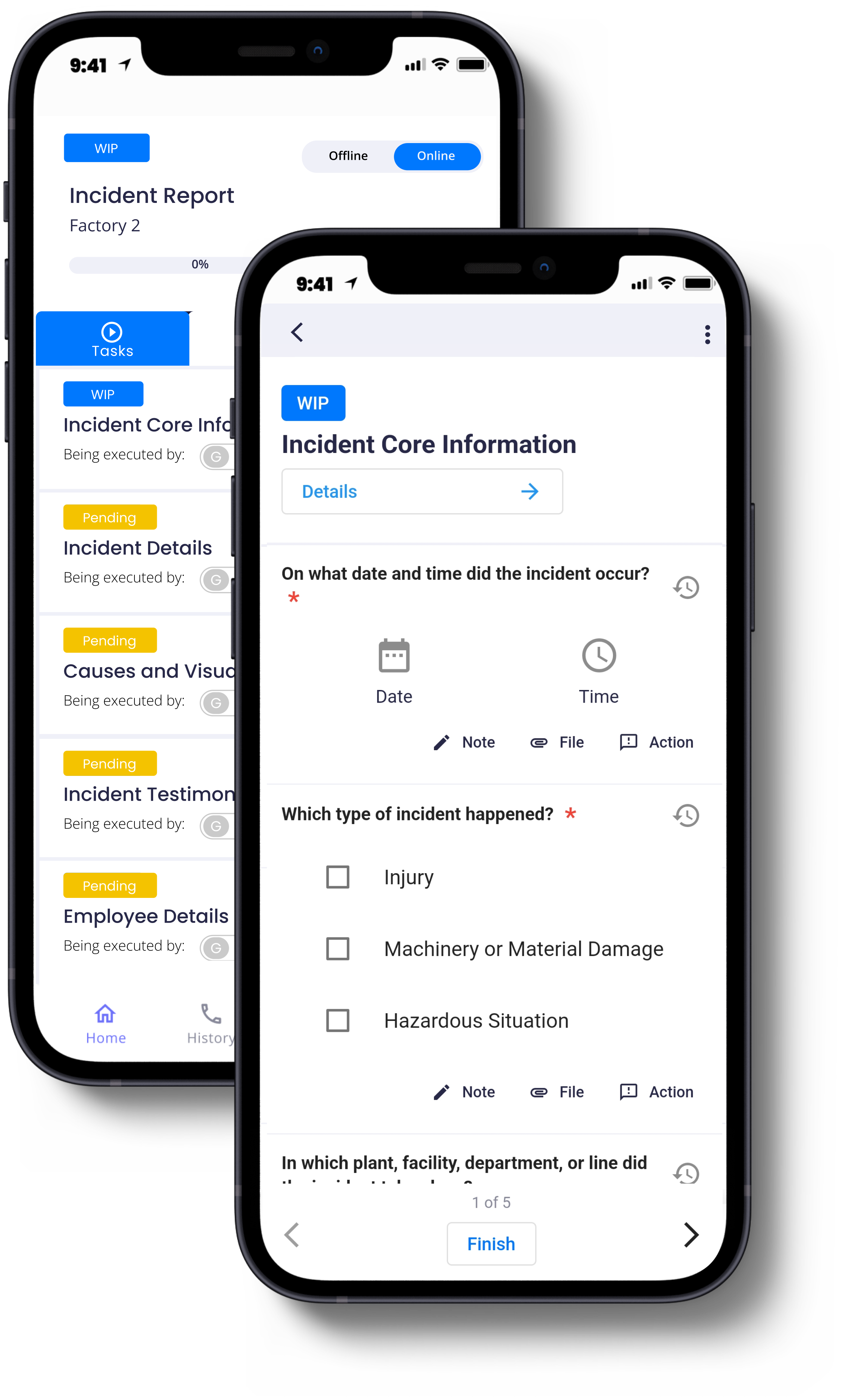 If you want to know more about incident reports and other procedures that can be migrated from paper to digital visit our website procedures page and discover The Augmented & Connected Worker benefits. In addition you an also request an Incident Reporting procedure template.
Learn More
Interested in learning more about digital solutions and how they are changing shop floors? Explore our use cases or reach out to our team to schedule a free demonstration to understand the full potential of Glartek's Augmented & Connected Platform.