In the first blog post of the "Multi-level solution" series, we discussed how the Augmented & Connected (ACW) solution can transform the daily tasks of directors, managers, and operators. The post described how the platform provides a comprehensive approach to industrial operations and isn't limited to specific use cases.
In this entry, we will be focusing on integrated IT solutions, mobility on shop floors, and continuous improvement. To efficiently transform operations and enter the new age of Industry 4.0, businesses are urged to leverage digital solutions to optimize daily tasks and augment frontline workers' skills.
A multi-level solution changing the Industry
The ACW is a no-code, fully integrated digital solution that combines the increasing connectivity in industrial operations with Augmented Reality for task execution and assistance. This solution tackles several use cases, from work instructions and training to team management and analytics. The platform is designed to increase productivity, efficiency, and safety. It can be implemented individually or as part of a wider network of software and administrative platforms.
A new age of integrated IT solutions
Traditionally industrial organizations feature two types of IT services: either third-party software or native apps. The first requires a complex setup and is not customized; the latter takes time to develop and has limited scalability.
Modern industrial solutions, such as the ACW, don't fall into any of these categories. While they are third-party apps they are increasingly comprehensive (targeting multiple use cases and procedures. Most importantly, they're customizable, can be updated remotely, and most importantly can easily integrate with other existing systems.
The ACW integrates with leading industrial software including SAP ERP, IBM Maximo, GE MES, Microsoft Azure, and AWS IoT Core. This allows businesses to create an ecosystem of digital operations that features different platforms and management software. In other words, this represents a convergence between different integrated IT solutions systems and relevant data to inform decision-making.
Such integration ensures workers won't have to constantly log off and on in different accounts using different apps. They can access relevant information in the most convenient and user-friendly way possible.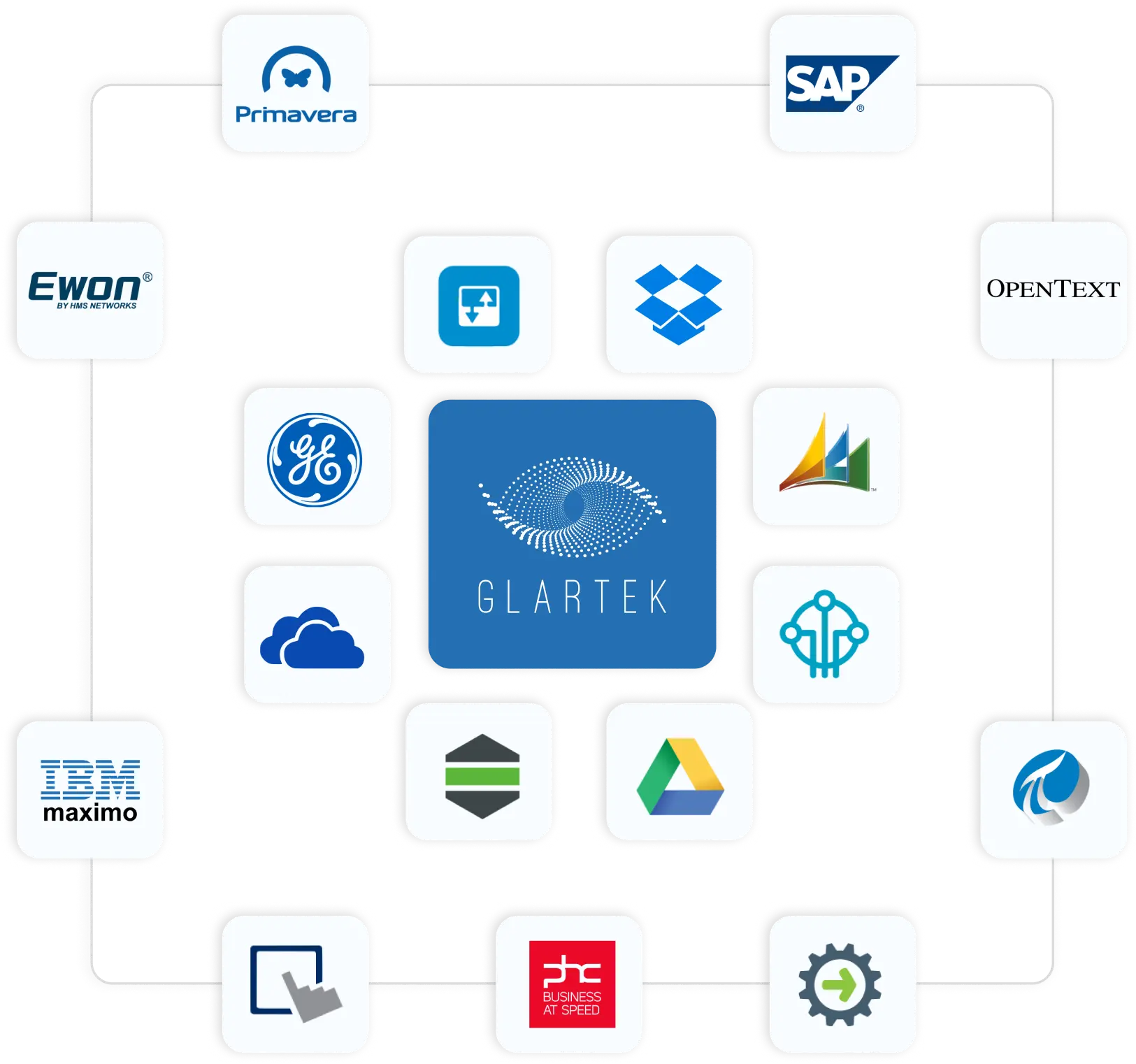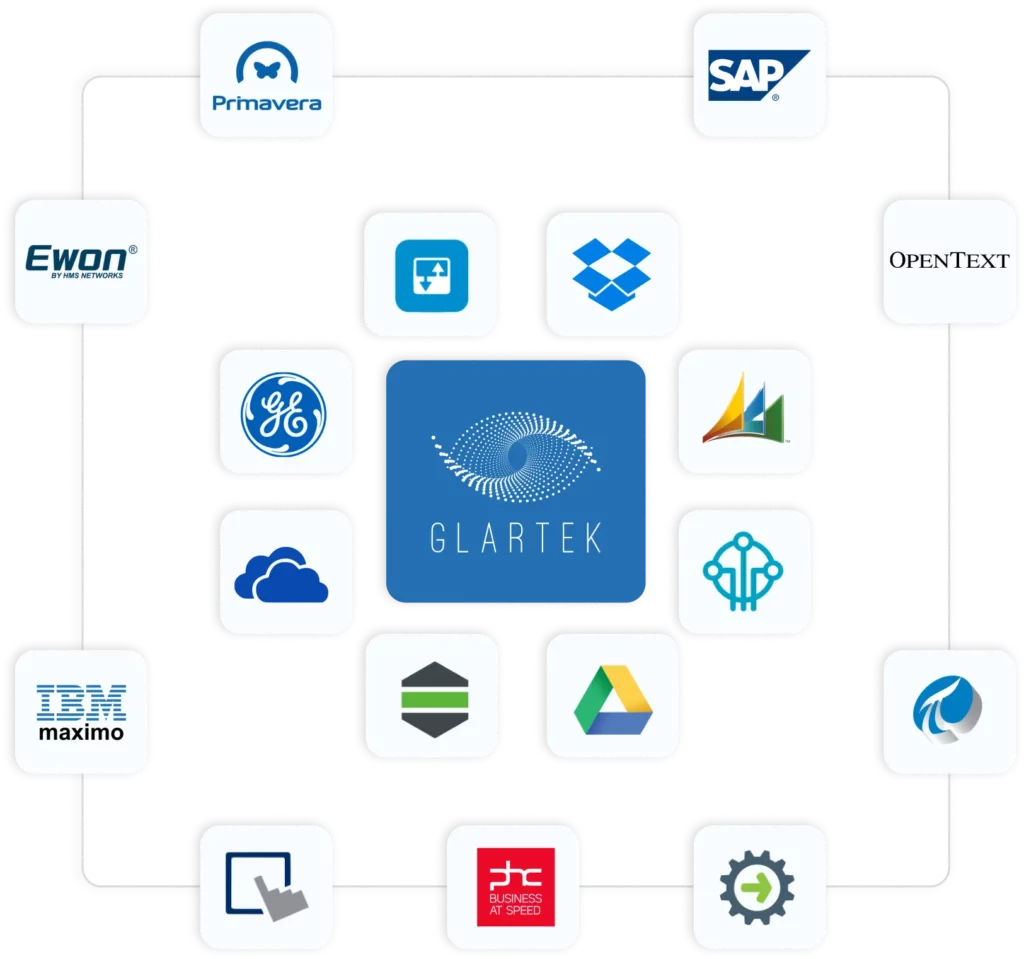 Putting mobility first
In the age of connectivity, digital solutions aim to release workers from the shackles of paper files, unpractical procedures, and obsolete technology. That is why Glartek's ACW solution places a strong emphasis on mobility and transforming frontline workers' experience in the workplace.
When performing industrial tasks, operators are often required to locate, pick up, and drop off paper files in different locations. This is not only time-consuming but makes on-site tasks trickier. In fact, paper files might be heavy, difficult to transport, and can easily get damaged.
The ACW deals with these struggles and puts forward a solution that ends paper use. As a result, workers can access information remotely using mobile devices, including smartphones, tablets, smart glasses, and headsets. This not only allows workers to go on about their day using a single device for all their tasks (decreasing task duration and simplifying procedures) it also enables hands-free tasks (made possible using a headset).
See Also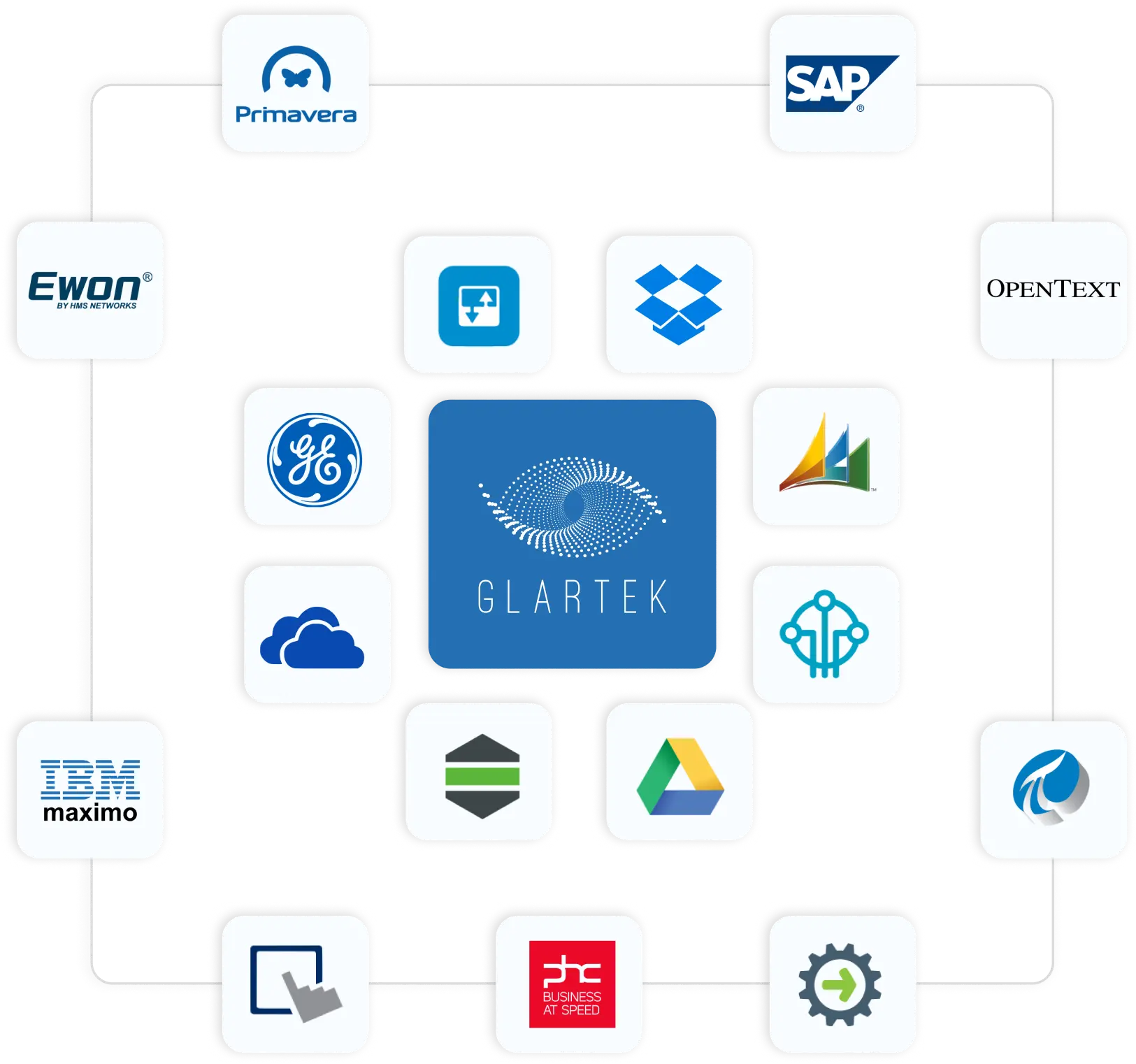 Making Continuous Improvement a reality
For the past few years, industrial operations have been centered around clients' demands, meeting deadlines, and retaining workers. In Industry 4.0, manufacturing goods is no longer about hard work, but rather smart work. Nowadays, organizations are increasingly interested in optimizing procedures, reducing costs, increasing productivity, and ensuring workers' safety. All this, without having to buy expensive machines or massively retrain their workforce.
In other words, many organizations are now interested in making continuous improvement a reality. This concept refers to a method (also described as a mindset or strategy) designed to improve processes, services, and products.
The ACW fuels this transformation by digitizing industrial procedures (including, the 5S Audit, the Poka Yoke procedure, Incident Reports, etc) and introducing visual remote assistance. As a result, it is possible to establish an Augmented & Connected Execution model in which tasks are reviewed, data is collected, and new strategies to improve workflows are designed and implemented.
In essence, to make continuous improvement a reality, organizations must efficiently monitor and review their tasks and workers. Only then can they understand if a given task is taking too long, the impact of maintenance, how many workers are required to perform a specific task, etc.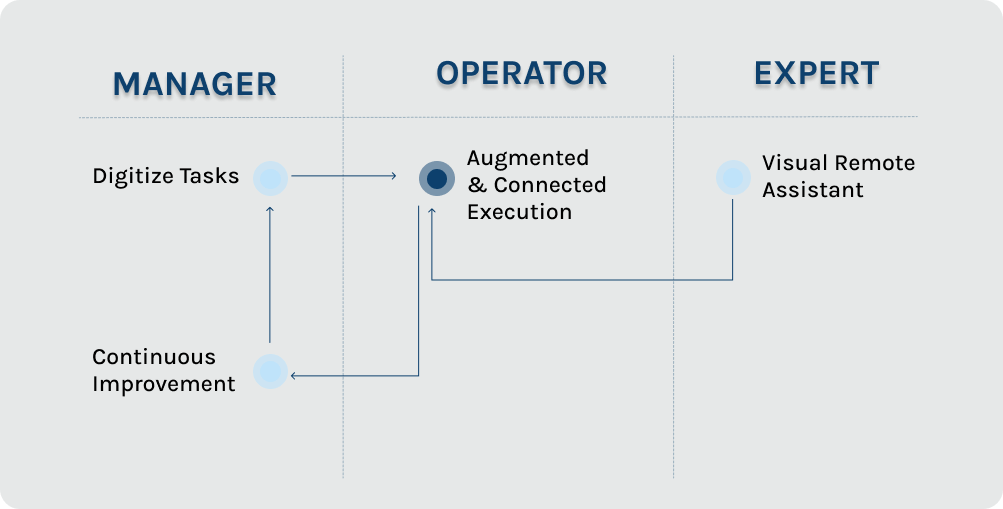 Learn More
Interested in learning more about the Augmented and Connected Worker Platform? Get in touch to book and free demonstration or explore our blog to understand how this solution is already changing the industry.