What is Permit-to-work use case?
Permit-to-work is an example use case that ensures tasks are performed safely. Like other safety processes, Permit-to-work is mainly used by industries considered hazardous, presenting a higher probability of risky situations happening.
The safety operation focuses on procedures to request, review, authorize, document, and reduce the risk of the tasks performed by front-line workers.
In summary, the use case demands detailed instructions and procedures. These procedures must include a formal review process to define what work should be done, by whom, where, and when.
Thus, Permit-to-work provides a safer, more organized, and controlled environment for workers in industries considered to be dangerous.
What is the impact of Industry 4.0 on the process?
Industry 4.0 technologies, such as Augmented Reality products and Process Digitalization, can assist in guiding the execution of the permit-to-work following steps:
Process setup
Gathering evidence
Validating evidence
AR visualization of the facility
Digital twins for training
All these steps highly improve the safety of any operation, by applying a Permit-to-Work process.
The implementation of this use case takes two phases:
Make the process digital: first, our supports managers and technicians with all the key features digitize the process and increase safety. For example, the digitized process can be materialized through step-by-step process, 2D or Augmented Reality (AR) guides. Different task inputs are prepared for front-line workers' guidance, according to the operation's needs and goals. Digitized locks, notifications and alerts can also be activated, on the digital platform, in order to notify workers in real-time.
Enable more mobility across the shopfloor: In the second place, 2D or Augmented reality (AR) guides workers' with visual and contextual information during the execution. Our product also augments workers' capabilities and safety with AR.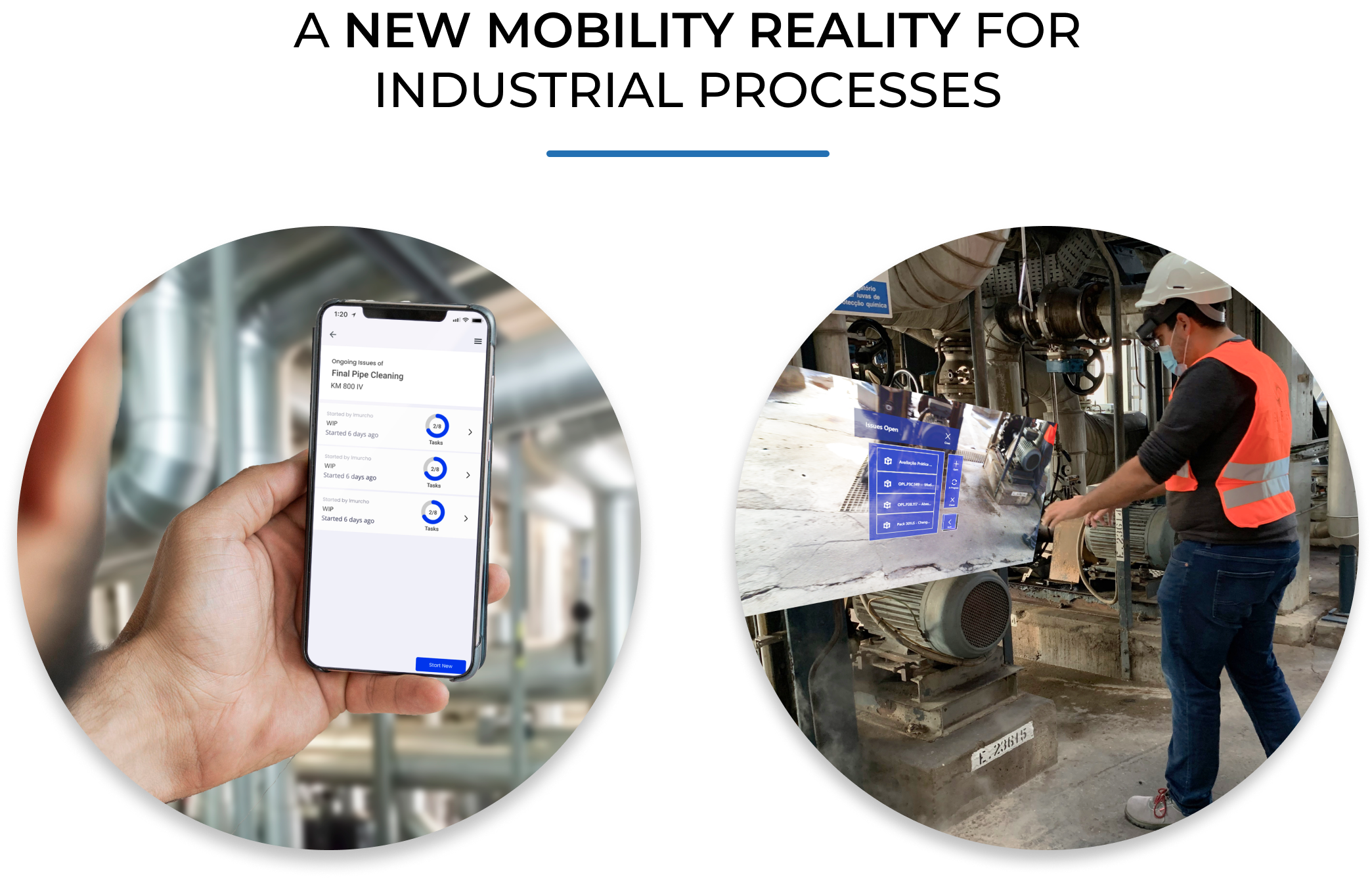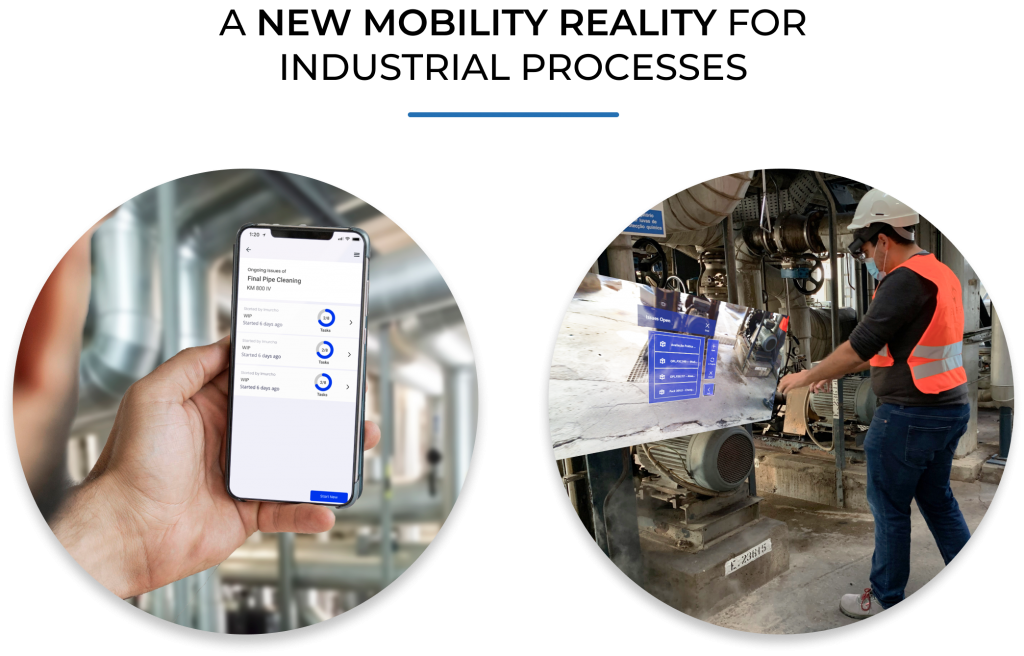 In the opposite of what the majority of people think, Augmented Reality (AR) does not necessarily mean Glasses. Augmented Reality (AR) is a technology that only requires a see-through screen. In fact, Augmented Reality (AR) most popular devices are either mobile, tablet or Augmented Reality (AR) glasses such as Microsoft HoloLens.
With these new digital tools, the permit-to-work process becomes easier, and, faster to execute. Displaying useful information becomes easier, data is more visible, clear, and understandable. Workers follow a uniform process, with data provided in real-time. New Augmented & Connected worker digital tools help businesses with safer operations, and, reduced error.