A few months ago, we announce the launch of our newest technology: GlarAssist. At that time, we launched what no one else had: a free-of-charge Visual Remote Assistance app, that was easy to download, use and most of all, solved a true problem: communication between experts, workers, and clients.
Today, the v0.17.0 version has been launched with a lot of new features that shows a proud effort that lead our product evolution.
Remote work is becoming the new reality. Not only this impacts any business, but also,comapnies are struggling to maintain experienced workers in the company. This is even more dramatic in Asset-Intensive, Manufacturing and Field Services industries.
Junior profiles bring new insights to the table. But how can they be trained fast and be at the level of an expert as soon as they come into the company? This main issue was address with the introduction of our Visual Remote Assistance solution, and reinforced with our latest GlarAssist release.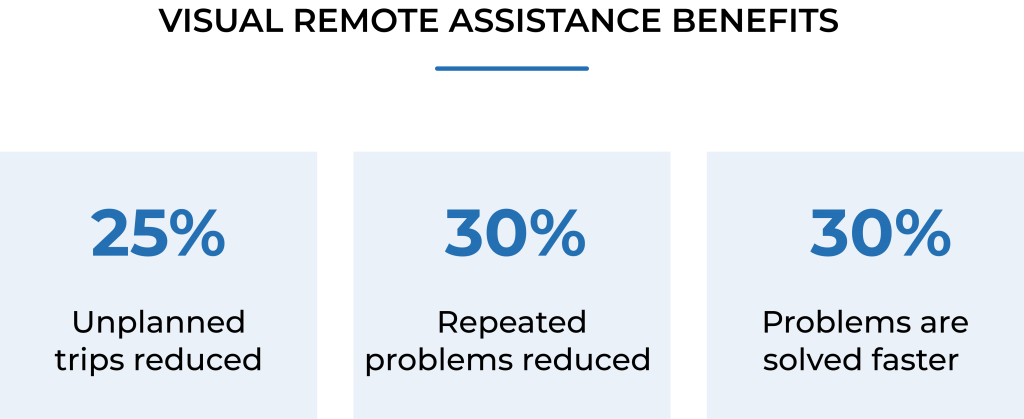 Provide and receive help using any device the worker wants
GlarAssist has no limits when it comes to devices compatibility. Most our customers struggle with other tools that require specific devices, operating systems or present other limitations. Making the "solving a problem" process more complex and longer than it should.
Our Visual Remote Assistance app has finally solved this huge issue. We are living in a world were time is crucial, but most of all, efficiency is key to succeed in any business. Therefore, workers must be supported by efficient tools that help them in any situation. 
With GlarAssist, this becomes easy. Just have a device near you, any device (mobile, tablet, PCs, and SmartGlasses) you want, access GlarAssist app or webpage, and start your call in a few seconds. Our latest release includes the possibility to create Mobile-to-Mobile sessions, which makes it even simpler to start your session.
An easy to use 2D or Augmented Reality (AR) app
Our customers old-fashioned communication tools were quite limited in their functionalities, making interdepartmental communication quite unefficient. Now imagine, if it is already difficult to solve an issue within a company, how much time front-line workers and clients take to ask for help?
No one wishes to be continuously stuck with tools that take too long until someone is really be able to solve even the minor issues.
Besides being able to create visual remote sessions in just one click, GlarAssist allows you to share files, and still choose between 2D and Augmented Reality (AR) annotations, according to each individual need, or connexion possibility.
Read and send text automatically read in the app (OCR)
While guiding a front-line worker, experts often request data that is written on equipment, paper sheets, or other physical supports. In fact, this information is often more than critical for them to correctly guide workers or customers through an operation. The information can be about processes, equipment, materials, temperatures, checklists of a specific taks, or others. Thus, the importance to correctly share the content with the expert.
To make it possible, and most of all, simples, our newest GlarAssist version includes an OCR (Text Recognition tool) feature. With OCR Text Recognition feature, front-line workers, or clients, are able to scan the text they need in a few seconds and send it directly through the app to the remote person. One more small step towards a more efficient team.
Access and download session's summary and PDF reports in real-time
Information must be centralized and provided to managers so continuous improvement measures are taken. Technology is helping businesses with automated analytics and reports extracted from operations to ensure improved strategic moves are taken.
GlarAssist backoffice enables to create your own organization, visualize and control all moves your team is doing in one place. View and review information, organized in PDF reports and sessions summaries, that can be downloaded, shared, or kept in the backoffice, and continuously improve your strategy.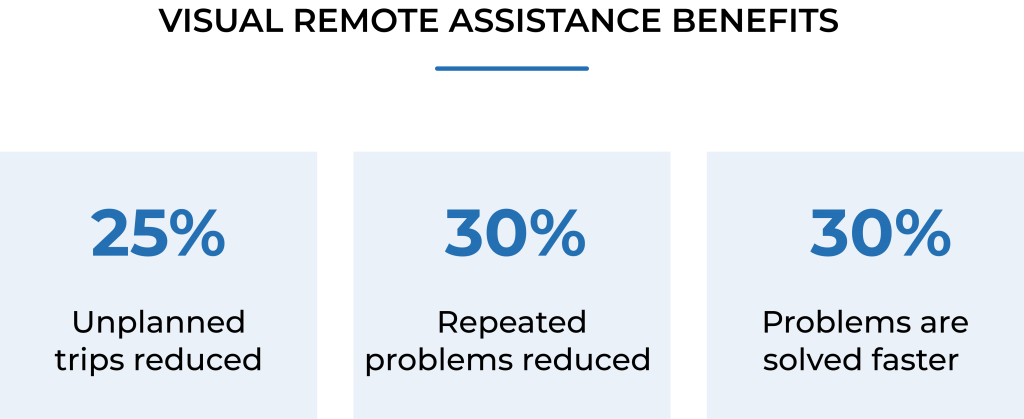 In summary, GlarAssist v0.17.0 release included:
Smart Glasses Login 
Create sessions in SmartGlasses 
A session summary at the end of the session that can be downloaded
A session PDF report of the session
New ways to share the session ID: Text message, and email.
Text recognition feature to read text automatically in the app
New participants screen to wrap up all participants and their settings 
Files, documents, images, and much more, sharable via the online chat
A user menu with user guides and a FAQ
An offline recording mode to record processes, guides, and instructions offline.
The sessions can happen through mobile-to-mobile apps
A few months ago, a competitive Visual Remote Assistance app was what we aimed for. Today, we have grown, tomorrow no one will stop us from providing our customers with an even more complete solution that has no comparison to. On top of that, it's free-of-charge for personal use and limited for commercial usage. 
Ready for this new reality?