At the turn of 2023, the manufacturing industry continues to pick up steam. Following two years of uncertainty, Industry 4.0 is once again expected to grow. While insiders dispute the actual size of the global market of Industry 4.0, the most optimistic figures indicate that as of 2022 it could be worth $130.90 billion.
The increasing adoption of IoT technology, the acceleration in digital transformation (including substantial increases in spending), the surge of smart factories (which, for instance in the automotive, could generate productivity gains of $160 billion in 2023), and the need to set up more resilient operations, have made Industry 4.0 a necessity to tackle some of the main challenges industrial operations.
Taking these indicators into account, here are our Industry 4.0 predictions for 2023.

Expanding efficiency and productivity
According to Deloitte, operational efficiency will continue to expand and we expect it to be one of the main trends in 2023. Following the covid pandemic, manufacturing companies have increasingly sought to achieve greater resilience and maturity by accelerating the adoption of digital technologies.
In this sense, increased implementation of Augmented & Connected Worker solutions has allowed for the improvement of productivity and efficiency. By optimizing daily procedures using digital platforms and AR functionalities it is possible to achieve greater mobility, visibility, and continuously improve and adapt supply and production chains.
In addition, optimizing efficiency and productivity can also be a solution for other issues. This includes risk mitigation which has been the focus of many businesses due to the overall high level of uncertainty. This scenario of uncertainty is expected to continue "over the next 12 to 18 months" as reported by Deloitte.
AI and data lead the way
As a result of the increasing adoption of digital processes, businesses have turned to data to improve operations and tackle inefficient or flawed procedures. In 2023, data collection and analysis will prove more relevant than ever.
Data-based decisions represent more informed decisions. Businesses can obtain more data by digitalizing tasks, procedures, and processes and centralizing information. As a result, and with the aid of artificial intelligence (AI), it is possible to turn data into valuable insights. AI is not only crucial to obtain such data, but also helps organize and combine different types of information into a single visual format.
In this sense, automated reports are the result of the combination of data extraction and AI. Automated reports are crucial to helping managers and directors plan procedures and tasks, and understand improvement needs. For instance, by analyzing data related to the execution of a particular procedure, it is possible to understand how long a given step might last or monitor the condition of a given machine to then improve maintenance needs.
Merging the real and digital world
As big technological projects, such as the metaverse, continue to expand, technologies capable of digitalizing reality or overlaying digital objects over real locations have become increasingly popular. That is why Augmented Reality (AR) has attracted large investments.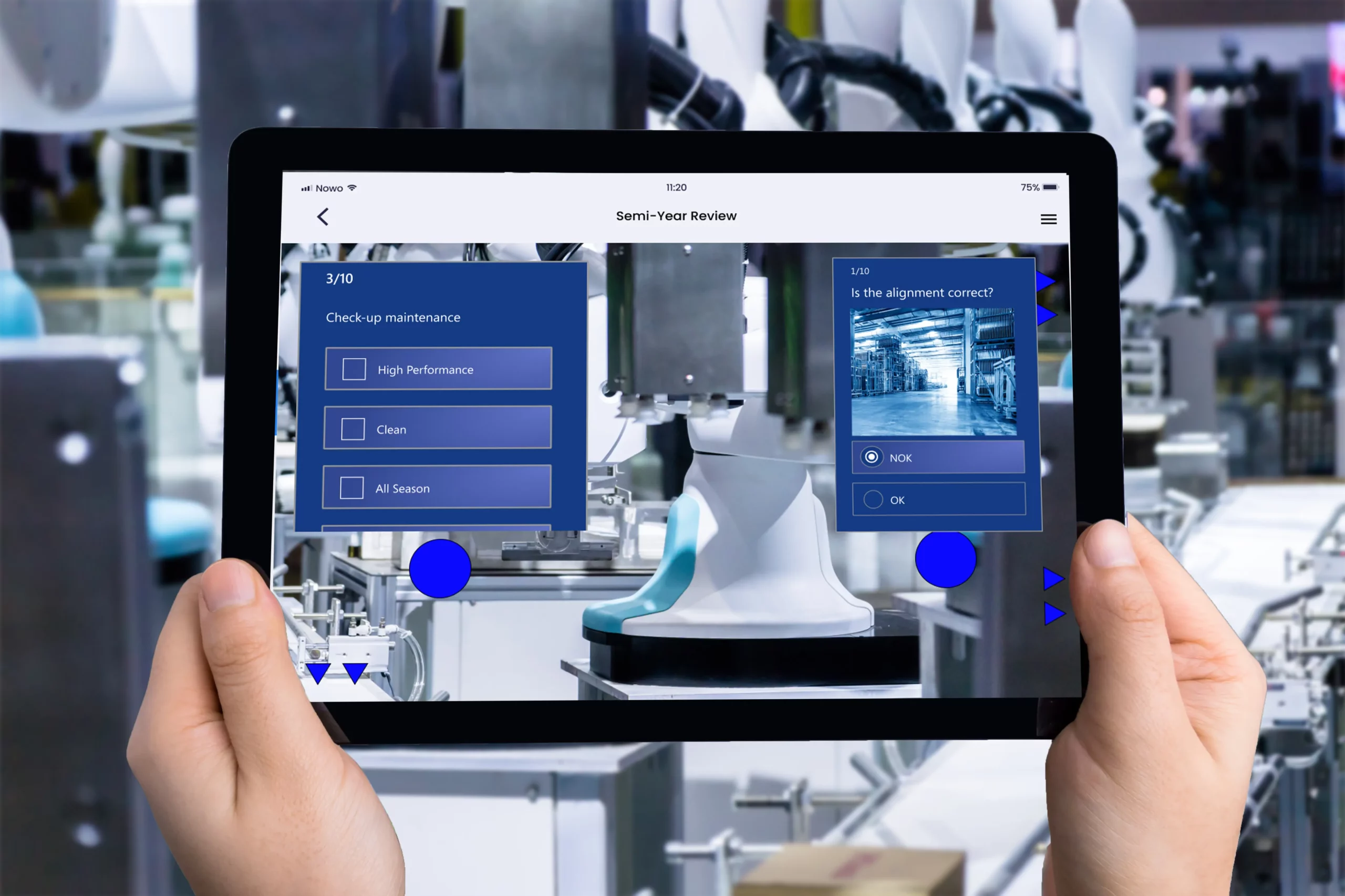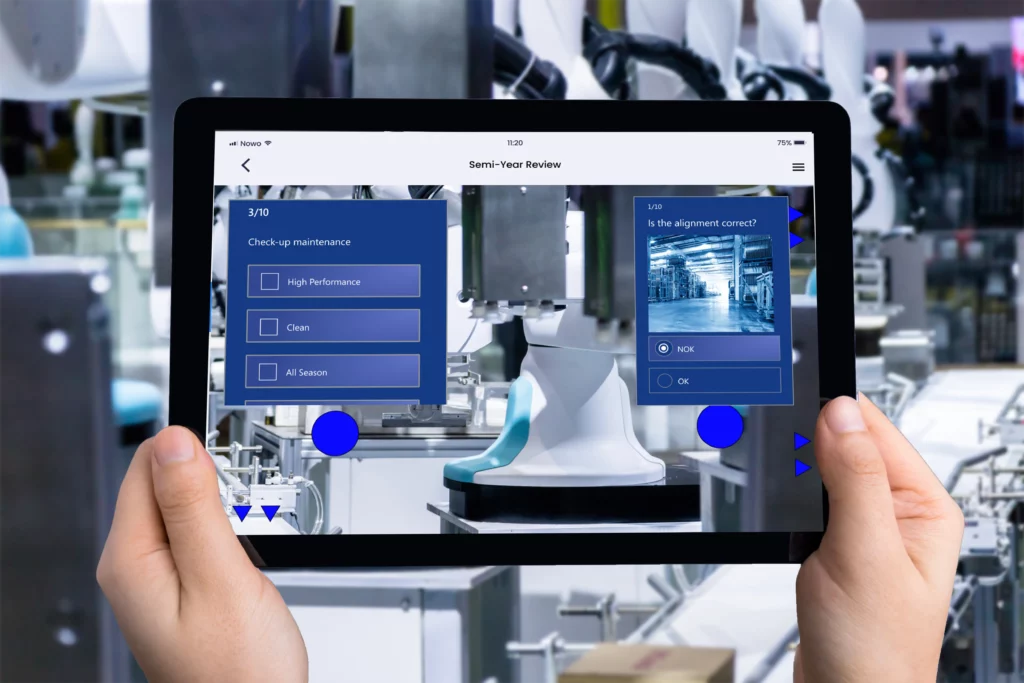 In industrial contexts, this technology has been leveraged to optimize procedures and day-to-day tasks. AR has the power to contextualize information, ensuring workers are in the correct location. In addition, frontline workers can also access more accurate guidance to deliver error-free tasks. This is possible since workers can see digital step-by-step guides directly placed over specific sites or machines. In turn, these indicators help operators know exactly where and how to perform a given task.
Moreover, emerging technologies, such as digital twins, are also expected to take center stage. These digital representations of a physical process or objects allow companies to interact with different models, take them apart, and run simulations for prompt and accurate predictions.
Time will tell if we're right…
These are our main tech predictions for 2023. And since the past two years have been so unpredictable, there is no saying whether we go it right. Check back on us later this year, when will look back on this blog post and rate our prediction skills.
Learn More
Interested in learning more about digital transformation and industrial digital solutions? Visit our website or schedule a free demonstration. For more information on augmented reality and Industry 4.0, you can also explore our blog.